We all know that perfume packaging plays an important role in perfume industry brands. After all, a successful perfume bottle design can directly stimulate people's emotions and touch people's hearts. It is not just a simple perfume container with an exquisite appearance but even a private collection with brand connotation value and meaning.
If you observe, it is not difficult to find that most of the perfume glass bottles on the market have regular shapes, but there are indeed thousands of choices for perfume bottle caps. We will discuss two of the popular perfume caps: Plastic perfume cap VS Zamac perfume cap.
Material:
Zamac perfume cap:Zamac is alloys based on zinc added with other elements. Alloying elements commonly added include low-temperature zamac such as copper, aluminum, cadmium, magnesium, lead, and titanium. Zamac has a low melting point, easy fusion welding, good fluidity, brazing, and plastic processing. And it is resistant to corrosion in the atmosphere. Its residue is easy to be recycled and remelted, but its creep strength is low. So it is easy to cause dimensional change due to natural aging. It is made by melting, die casting, or pressure processing. This material is widely used in the metal fitting industry and also very popular in the perfume industry.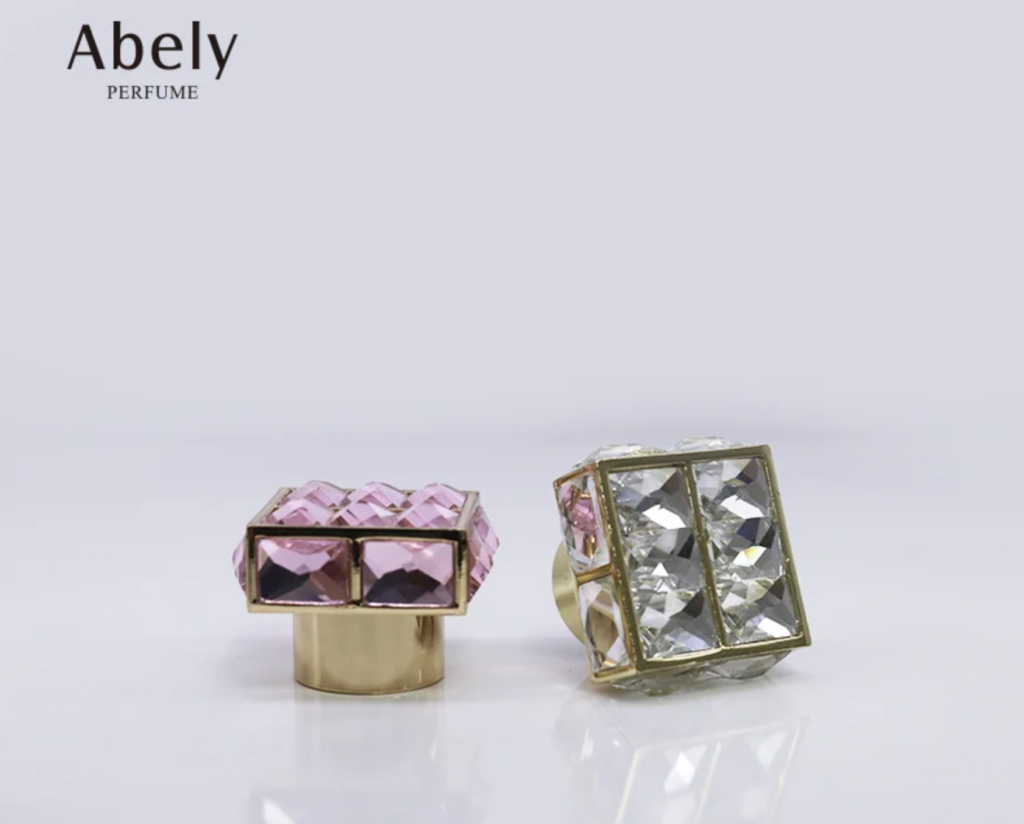 For zamac materials, it is essential to understand and use high-purity zamac. According to the history of zamac die-casting, there were big problems in producing early zamac die-casting materials, such as poor corrosion resistance caused by harsh environmental conditions and impurities in the alloy. Therefore, it is recommended that the supplier of perfume materials should choose the best zamac material. Simultaneously, the chemical composition of zamac should meet the American Standard, and the zinc content is more than 95%, which ensures that the high-quality zamac cap comes from raw materials.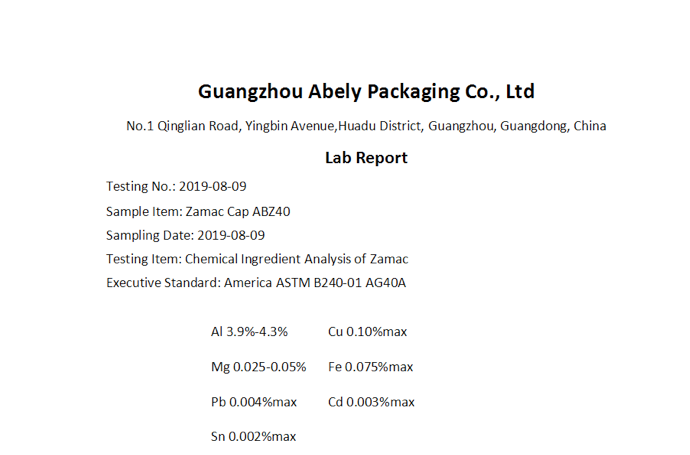 Plastic perfume cap: Plastic perfume cap is generally divided into PP and PE in terms of material, including ABS, Surlyn, Acrylic, etc. Tough plastics provide superior sealing integrity for the perfume packaging industry. Its low-temperature sealing ability, excellent thermal adhesive strength, and wide sealing range in the industry make it a reliable choice for solving leakage, improving packaging line speed, over contamination sealing, difficult sealing conditions, and improving efficiency.
Comparison:
Zamac perfume cap: Zamac perfume cap feels thick, and it's exquisite and diverse sculpt brings consumers a luxurious high-end visual conflict. NICHE brand loves to use it to modify its exclusive perfume.
Zamac perfume caps can be electroplated in any color. And a layer of frame oil will be added to the electroplated surface. This oil layer has a certain protective effect on the product's surface because it passes through high temperature. Under normal use, the color will not fade within 3 years. The price is determined according to the size of the product and the color of the surface plating.
To avoid the potential issue of PP insert falling off after long time usage, the new improvement is to assemble zamac cap and its PP insert by rivet. At the same time, it can prevent various problems caused by transportation or extreme weather.
Plastic perfume cap: The most notable feature is the low cost and flexibility of plastic perfume cap, which integrates many materials' advantages. It has wonderful heat resistance, weather resistance, and dimensional stability. The raw materials of Plastic perfume caps include transparent and opaque, and different decorations can be customized. Plastic perfume caps can be applied to many surface treatments, such as UV, metallization, water transfer printing, and so on. The plastic perfume cap is flexible and can achieve a delicate and complex high-precision design. Zamac perfume cap may not be easy to do this. Many perfume designers like to use plastic perfume caps with metal inside in recent years, which look similar to expensive zamac quality and are very cost-effective. Plastic perfume caps are a good choice for mid-market and complex design projects.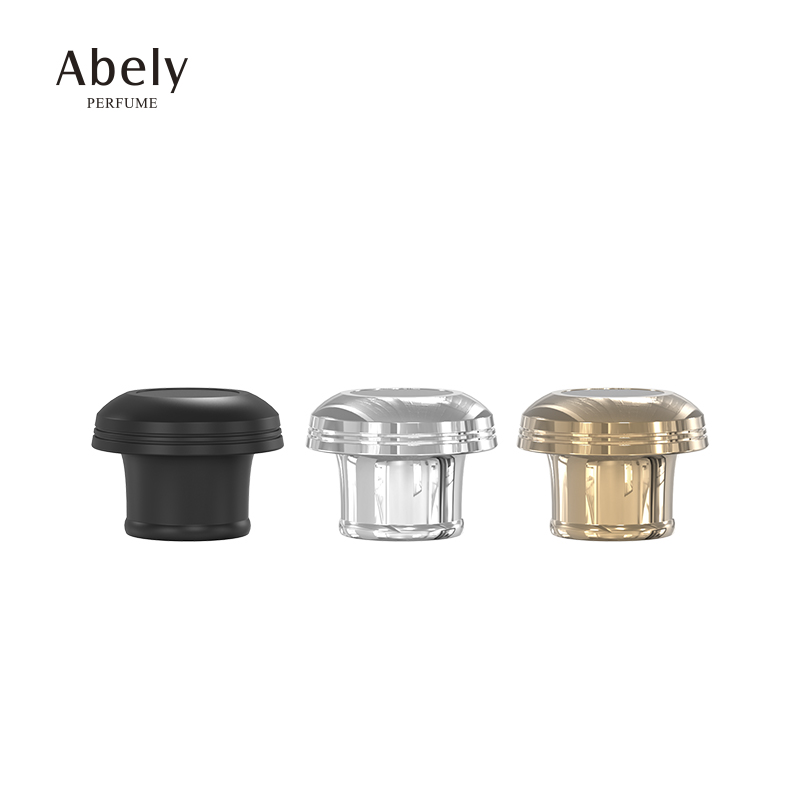 Conclusion:
When choosing a perfume bottle cap, you may have various concerns about choices, such as the material, color, surface effect, price, production cycle, whether the logo can be customized, and so on. If you plan to create a high-end perfume brand with enough budget, then the Zamac perfume cap is the best choice. If you are new to the perfume industry, and the cost is limited. If your target is middle-end consumer groups, mass markets, or just to test the new market to get prompt feedback, the economical plastic cap would be a better choice.
The full set of perfume packaging includes a combination of perfume bottle, cap, sprayer pump and secondary box. In addition to the consistency and aesthetics of appearance, quality is equally important. To develop a truly refreshing high-end bottle packaging for your perfume brand, experienced team of designer and mature supply chain are always necessary. The typical supplier like Abely. Which is capable to help you finalize one-stop perfume packaging design with professional guidance and manufacture stable qualified products under strict international AQL standard.