Restorative dentistry is improving and revolutionizing the options for various dental treatments. In recent times, the dental treatments are planned such that dental professionals and patients both get plenty of reliable and durable options in choosing the dental restoration material. Some of the most used dental materials are zirconia material and titanium material. Dentists widely used titanium and zirconia in dental implants, as both of them are biocompatible and reliable. Zirconia vs Titanium implants are in high competition however, one is ceramic while the other is metal and are tremendously part of dental health treatments globally.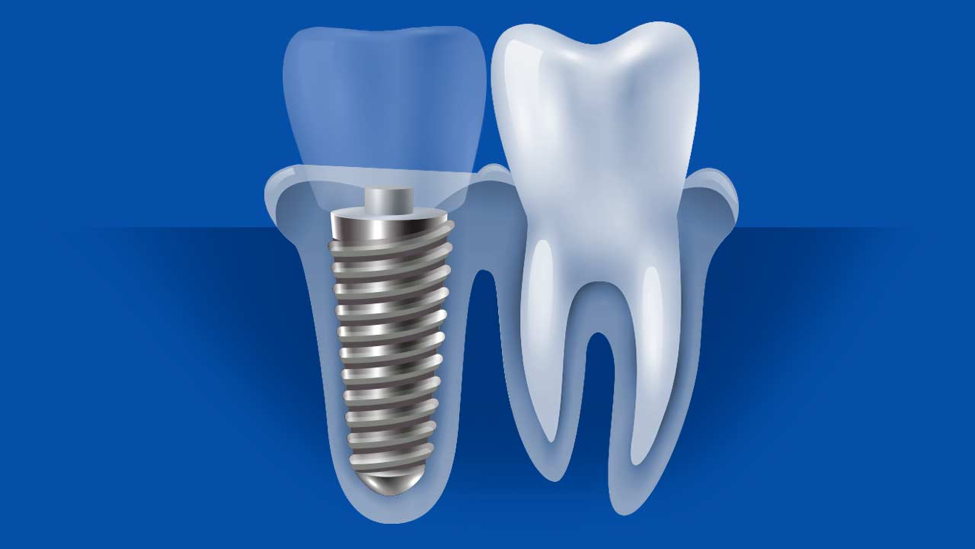 Zirconia dental implants are made up of zirconia ceramic material. This ceramic material is essentially the polycrystals of the zirconia oxide. On the other hand, Titanium implants are made up of Titanium metal, consists of alloys of aluminum, Nickle, and vanadium. Titanium metal is globally well known for its non-toxic nature and great success rate in medical surgeries. They have their own overwhelming advantages and are widely favored by dentists and patients respectively.
Zirconia material are gaining popularity in the dental market due to a variety of reasons:
– The biocompatibility of zirconia material is additionally favorable as compared to the titanium dental implants.
– The inflammatory and bone resorption processes induced by ceramic materials are seen more in titanium as compared to zirconia material.
– The zirconia material possesses great refractory properties, hence highly aesthetic similar to the natural teeth. This material is a great choice especially when planning dental implants for the front teeth.
– Zirconia is metal-free hence the best choice of material for patients with metal allergies.
– Zirconia dental implants show great osteointegration in the bone.
– There are relatively lower chances of plaque retention in smooth and polished zirconia surfaces as compared to the titanium material.
Titanium implants are widely used however they are noticeable, hence aesthetically not very appealing:
– Titanium implants exhibit excellent strength and are suitable for posterior teeth as compared to zirconia material that are mainly used for anterior teeth.
– Titanium implants are durable and may last for a longer duration.
– Titanium is less susceptible to micro-fractures as compared to zirconia material.
– Titanium material is light in weight however very strong in nature.
– Titanium dental implants are less expensive as compared to the zirconia dental implants.
With so many advantages of both zirconia and titanium, it will be a little tricky for the patient's and dentist's choice for choosing zirconia or titanium. The dentists initially perform assessments and examinations (clinical and radio graphical), discuss and give the choice between them both, makes the treatment plan meanwhile finalizing either zirconia or titanium. In most cases, zirconia material is given priority to consider in the case of the client's overall oral health, requirements, and financial status. However, the best choice is always the one that is aesthetically pleasing, natural-looking, and reliable.
Aidite 3D Pro Zir being a natural monolithic zirconia material is used widely in restorative dentistry for multiple restorative procedures including implants. Aidite manufactures the 3D Pro Zir in a variety of natural shades that are aesthetically attractive and pleasing. It will be best to say that Aidite 3D Pro Zir is the leading dental restoration material in the dental market. The zirconia material exhibits excellent physical and chemical properties such as high strength, great fracture toughness, high-grade translucency, and bending strength of 1050 Mpa at the cervical part. This dental restoration material is biocompatible and user friendly.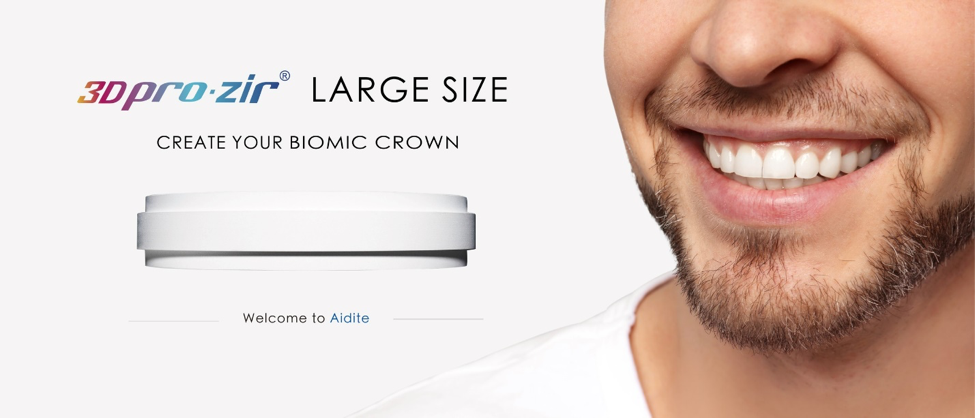 Aidite deals in a variety of superior quality and reliable dental restoration materials that eventually improves and upgrades the dental restorations and their treatment procedures to a whole different level. Aidite aims to develop dental products that enhance dental practice according to modern and improved standards. Aidite 3D Pro Zir is precisely manufactured following researched and international quality standards. If you're still wondering which is better, zirconia vs. titanium, choose firmly Aidite zirconia material to improve the treatment outcome and productivity of the dental practice.