The rate of online learning has hit record highs in recent years prompting the development of numerous learning systems, and with many companies moving to temporary or permanent work-from-home policies due to COVID-19, demand for online learning management has skyrocketed.
Staying connected online isn't just the new normal, it's basically a requirement in today's world. With this new reality, companies are scrambling to find platformsnot just for knowledge sharing, but for remote communication, collaboration, andteam engagement as well.
Out With the Old
It's no secret that the corporate world lags behind private citizens when it comes to adopting new trends. As large companies can suffer from instability, they are forced to limit disruption and mitigate risk much as possible. However, when an uncontrollable world-wide event requires immediate action, disruption is the only option.
As organizations have been forced to assess new options to meet the demand for online work and learning systems, some serious gaps have become evident. These can include but certainly are not limited to outdated user interfaces, poor integration with other required systems, a lack of personalized learning roadmaps based on roles, and no support for mobile content creation – the last of which should be a deal breaker for any company looking to future-proof themselves.
In With the New
There are a few platforms that are working hard to address these issues, one of which being eUnite @Work. This app is of particular interest as they're not only solving the need for a modern learning management system, but are also bridging the gap between online learning and team engagement/collaboration tools.
@Work is a professional business app designed by eUnite to provide mobile access to a user's digital workplace. It has features that enable online learning, organizational collaboration, and communication capabilities all in a single, intuitive platform.Here's a glance through @Work's online learning features:
Learning Roadmaps
Create and assign roadmaps to your team based on individual need, company role, or custom learning groups. This feature helps you to remove distractions that reduce productivity and enables your employees to study at their own pace.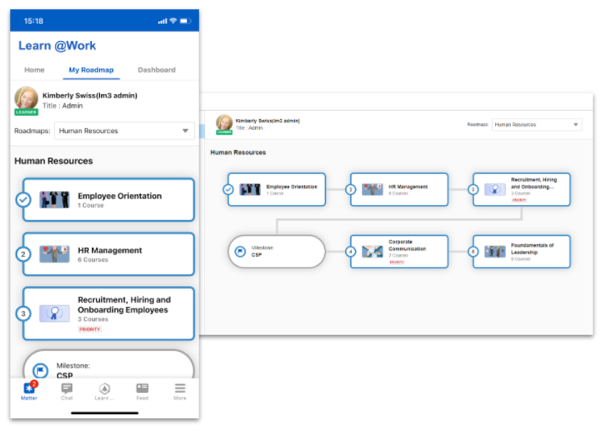 Learning Progress Tracking
Easily follow the progress of each employee or learner group with milestones, prerequisite and post-requisite courses, and priority content indicators. Staff can also log in at any time to review their individual progress and continue learning right from their own dashboard.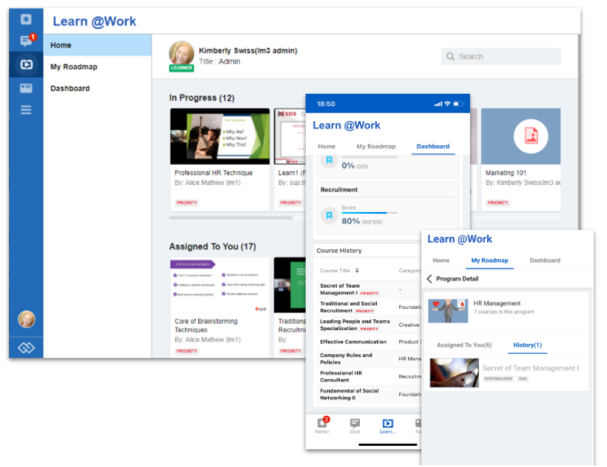 Mobile Learning Experience
Simplifyyourlearning administration with self-pacedcontent from anywhere and at any time. Team members cannot only access courses from their mobile devices, but also have the ability to create and upload new content directly from a smartphone or tablet (as long as they have been granted necessary permission from the system admins to do so).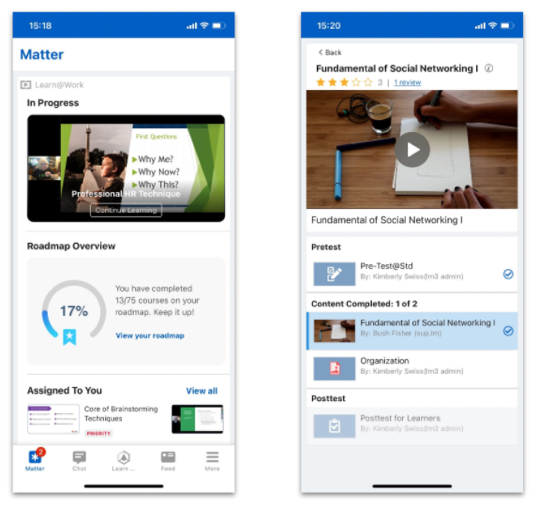 Live
Presenters can hold live sessions to share information or conduct "in-person" learning. Afterward, the finished sessions can be quickly converted into a new course for absent and/or future team members to experience.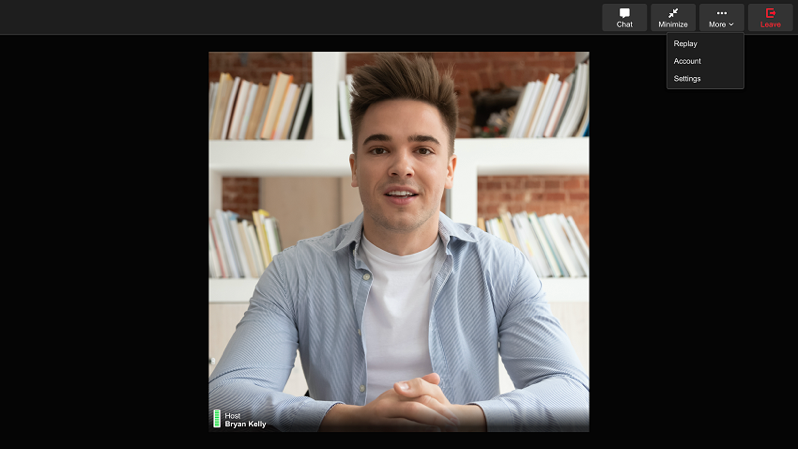 Pretests, Assignments, and Posttests
The platform enables you to assess and evaluate all learners' knowledge and skills before, during, and after the learning process. These features comes in handy when trying to examine the level of progress each learner has throughout theirprograms. You can easily review and utilizeall results for analytical purposes.
Dashboard
Just like the Admin panel, the Dashboard is the analytical spot for the core HR functionalities. You can view your staff members' learning progress and either encourage hard-working ones or ginger those that are lagging.
You can also monitor each team leaders and even compare it with that of the previous class/year. The Dashboard feature helps you to analyze the general developmental performance of all divisions within the organization.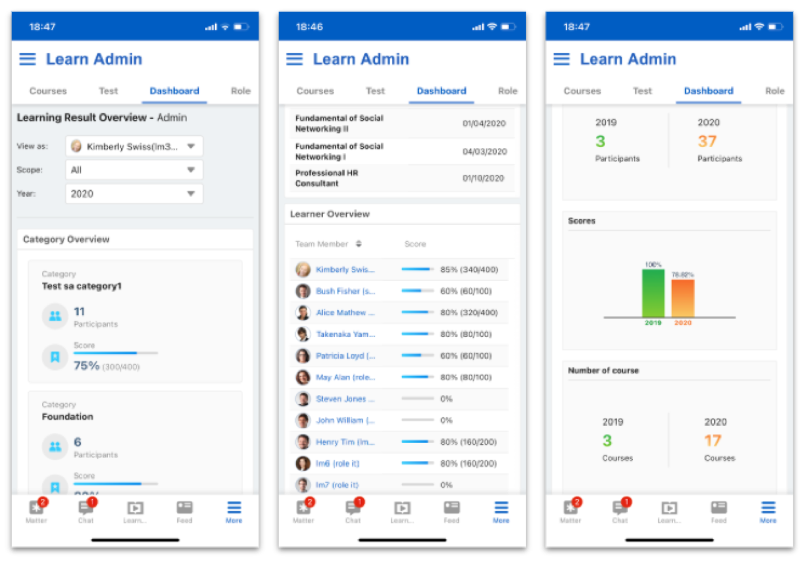 Final Word
eUnite@Work offers features that enable users to communicate, collaborate, and learn effectively for overall growth in the business. The platform is an efficient learning management system that helps HR departments and managers maintain high working standards within the organization.
Moreover, the cost benefit of using the @Work platform for company training quickly becomes evident when compared to financing traditional workshops and conferences. With itsease of use, you can organize the majority, if not all, of your online training sessions at very low cost compared to traditional methods. With over 100,000 clients world-wide, and more coming on board, eUnite @Work is here to redefine the way you work.