Purchasing a commercial refrigerator for your company may sometimes appear needless. A smaller fast-food joint or restaurant may have a lower selection. Consequently, a domestic refrigerator offers the perfect size for your requirements.
However, it is necessary to comprehend the primary distinctions between domestic and commercial refrigerators before coming to that conclusion. You'll most likely determine that a commercial fridge is essential for your visitors and your company.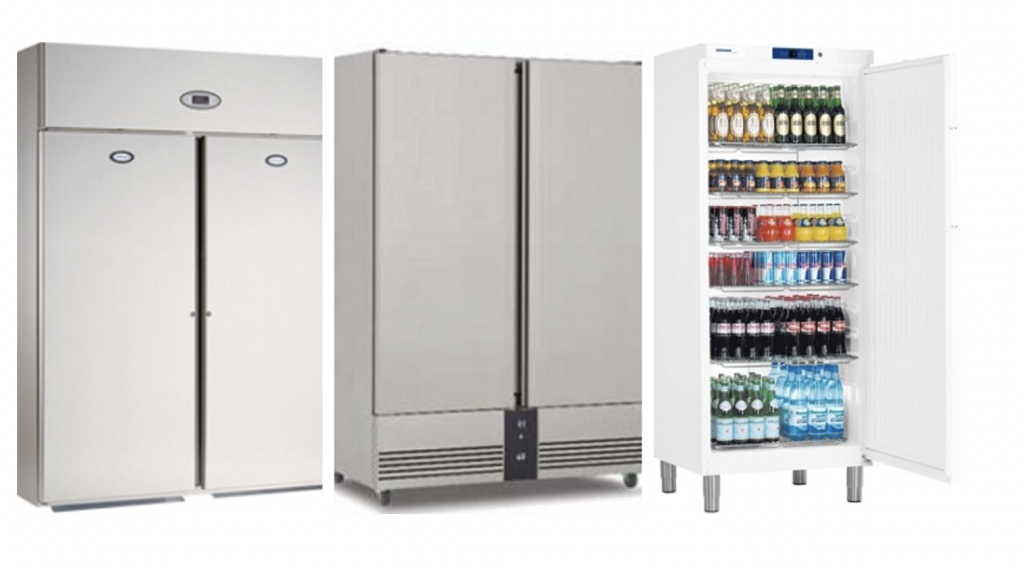 What are the Primary Differences Between Commercial and Domestic Fridges?
Both kinds of refrigerators are intended to prevent perishable foods from going bad. They aid in maintaining the flavour of food and drink while reducing the degradation rate. In principle, they both may keep food safe and fresh from a larger perspective. So, let's examine the main contrasts to comprehend the difference fully.
Operational Differences
Domestic units appeal to specific organisations since they often operate more quietly. On the other hand, a hospitality fridge is a heavy-duty refrigerator used chiefly in businesses. As a result, their fans and condensers make them noisier. Domestic refrigerators are also more effective for commercial establishments seeking to reduce energy costs.
However, on closer examination, it's crucial to remember that commercial refrigerators are noisier and use more energy since they are made to work harder while still being effective in a commercial setting. The fridge's internal and exterior fans work together to disperse cold air throughout the cabinet evenly.
Additionally, they include condensers that are intended to lower temperatures fast. So, despite these advantages, a commercial refrigerator uses more energy and operates noisier. Additionally, it explains why commercial refrigerators can better control rapidly varying temperatures when the refrigerator is opened.
This degree of food rotation will stress the whole cooling system, not to mention the doors of your domestic refrigerator, which is just not built to handle it. Domestic refrigerators are not intended to handle such a continuous burden. Consequently, failures are expected to occur far earlier than the fridge's predicted lifetime.
Warranty Differences
The warranty for a brand-new residential refrigerator is dependent on its intended usage. A residential refrigerator won't be able to handle the demanding workload you impose on it, as was already indicated. Consequently, you will call for repairs to be made throughout the warranty term. That is an excellent thing. You can get free repairs and parts.
However, there is just one issue. The technician won't fulfill the warranty since the refrigerator isn't being utilised correctly, as it was not intended for commercial usage.
On the other hand, your commercial refrigerator will last longer since it is made to resist strain. Additionally, since you are using it correctly, the warranty will cover it.
Temperature Control Differences
A commercial kitchen refrigerator is your only choice if you want precise temperature control for your company's profitability and commercial kitchen operation. Sadly, domestic refrigerators lack precise temperature control capabilities and vary widely across brands and units. Domestic refrigeration, in our experience, will suffer far more temperature fluctuations than a competent, well-built commercial display fridge.
Space Consumption Differences
The freezer space will never be helpful for your company, even if your residential refrigerator space does well. Your refrigerator will be too inadequate to hold the typical restaurant store's frozen food, even on the biggest residential models.
Additionally, depending on your eatery, you may discover that your refrigerator is still inadequate. The size of a residential refrigerator is only workable for a company if you pride yourself on procuring precisely the right amount of fresh food each day to satisfy your clients' demands. Therefore, a commercial fridge will better suit your requirements.
Can You Buy a Domestic Fridge for Commercial Purposes?
Commercial refrigerators will also feature doors intended to be opened and shut frequently throughout the day. A household refrigerator would suffer significant wear and tear from the frequent opening and shutting of the doors, but commercial refrigerators are designed to withstand such use.
Although it mostly depends on the circumstances, it is often suggested that if you purchase a fridge for a business, you should choose one built with that function in mind.
A commercial refrigerator will have doors designed for regular usage and will be better able to adapt to unexpected temperature fluctuations, as mentioned in the points above. Therefore, we recommend using a hospitality fridge for your business.
Buying the Best Commercial Fridge for Your Business
Commercial refrigerators and freezers are designed mainly to maintain their cold state despite constant operation. They feature bigger fans, condensers, and compressors, all of which remove extra heat from the coil and continually disperse cold air within the unit.
Due to all this power, the device is louder than you would hear from a household refrigeration unit. However, your items will continue to stay cool and fresh regardless of how often the unit is opened in an hour. We suggest you buy the best commercial fridge rather than a domestic unit.