If you're new to portable vaporizers and unfamiliar with the ins and outs of vaping, asking about a 510 thread battery might sound like a foreign language. You might have seen 510 thread batteries in your local dispensary or while shopping for $4.20 store steals, but probably have not thought further about the portable vape setup. Here's what you need to know about a 510 battery and how it works.
What Is a 510 thread battery?
A 510 thread battery is one that fits and operates on most THC and CBD cartridges, atomizers and 510 tanks which makes it incredibly easy and versatile to use. Unsure if your cartridge features a 510 threading connection? You can see it on the packaging or ask anyone at the dispensary to confirm but most likely it is a 510 battery.
510 battery types
There are a few different types of 510 thread batteries available on the market, like fixed voltage batteries and variable voltage batteries. Here's how you can tell the difference between each and how to use:
Fixed voltage 510 thread batteries – screw this 510 thread cartridge on evenly and rapidly press the button five times until the LED light of your pen turns on or flashes a few times. Once this happens, your battery is now on and the pen can operate by pressing the atomizer of the cartridge and inhale! The downside of this type of 510 thread battery is the fixed voltage so if you are wanting to customize your vaping experience further than this, pay attention to voltage when purchasing a 510 thread battery.
Buttonless 510 thread batteries – a newer type of 510 thread batteries so you won't see everywhere or is as common, and is not as good for dry herb or wax tanks because it is a fixed voltage.
Disposable 510 thread batteries – works similar to buttonless 510 thread batteries but we do not recommend it as this battery type is not very effective and extremely wasteful.
Variable voltage 510 batteries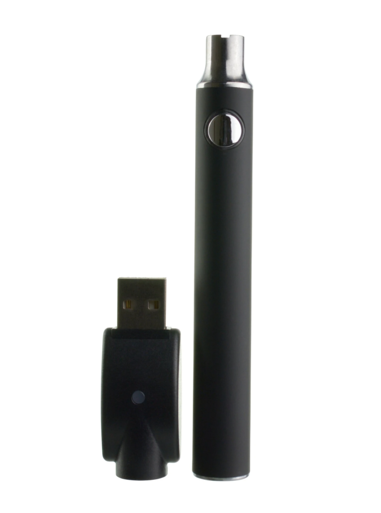 Probably the most common 510 thread battery available, EF420 Vertex Vape Pen is an example of this type of 510 thread battery. With variable voltage, preheat capabilities come into play so you can tailor your smoking experience as you wish! Pressing the button two times turns into preheat mode, three times turns into another mode and you can customize settings with just a few clicks.
510 thread batteries to buy
Now that you have an idea of what 510 thread batteries are, try some unique 510 thread batteries that will upgrade your portable vape experience with some cool and discreet looks!
Air Mystica 3 Cartridge Battery
Get your hands on the sleek Air Mystica 3 Cartridge Battery, a two-inch 510 thread battery kit that should fit most cartridges. This sophisticated setup even has an oil level view window you know exactly when it's time to switch out for a new cartridge. This 510 thread battery kit comes in 3 colors so you can easily pick your vibe and get to toking.
Wooden Pipe Vape Battery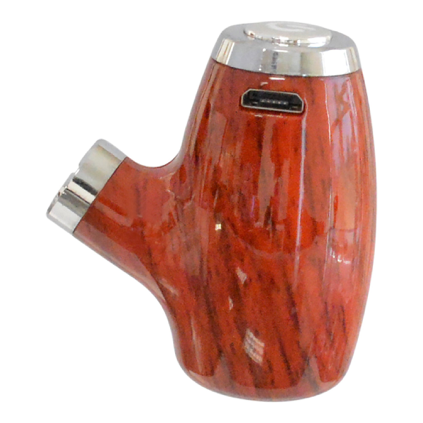 Looking for more of an old school look? Try the Wooden Pipe Vape Battery, a four-inch beauty that will make it look like you're toking from your great grandfather's pipe. This battery fits most 510 thread cartridges and includes one mini USB cable to quickly charge up on juice when you need it. 
Air Mystica II Cartridge Battery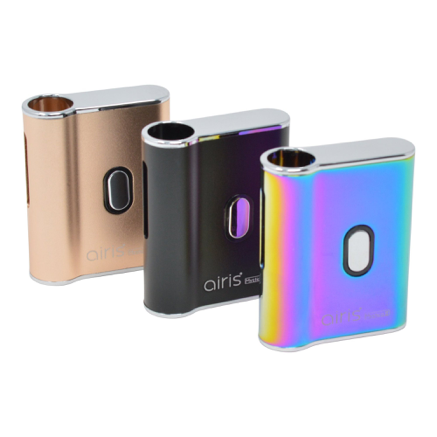 Have you ever seen a mini 510 battery kit and one as cute as the Airis Mystica II Cartridge Battery? Weighing less than 1 ounce and only 1.5 inches tall, you can smoke very discreetly with this battery kit except you might attract fellow stoners asking where you got it from. There are two adapters with three power settings and five different colors to choose from so have at it!
Now that you have an idea of what kind of 510 thread battery is best for you, feel free to reference these tips before buying a 510 thread battery online. Portable vaping is a beautiful gift to the stoner community and 510 thread batteries make the magic happen, no one saw it coming how valuable 510 thread batteries are and how accessible and easy it is to light up discreetly and efficiently because of it.