Photo editing online is something that is more recent than the usual way of editing through desktop software applications. While it has a lot of potential, many online apps fail to completely replace software applications. The reasons could be many but the most common ones are that online platforms simply do not offer enough image editing tools or performance to the users. Software applications are complicated to use but offer the best results. Therefore, an online platform must cater to both of those things in order to stand-out. This especially applies to creative photo editing, which often involves transforming images completely. VanceAI Creativity series looks to solve that. This website based image editing application uses AI and Machine Learning technology to give remarkable results to users without making it complicated to use.
The Creativity Series is a part of VanceAI.com, a platform with a wide range of image editing tools. Speaking of the Creativity series, you will get tools such as a photo colorizer, old photo restorer, photo to sketch converter, and more. These tools will help you give a brand new look to your images without requiring you to do the editing yourself. Furthermore, by keeping the tools and their algorithms updated, VanceAI strives to ensure that you're receiving the best looking images consistently. When it comes to online image editing, VanceAI definitely aims to be a go-to platform for anything related to image editing and enhancement.
Pros:
VanceAI is consistently updating its platform, tools, pricing plan, and more. This makes it a great choice for beginners and long-term users.
It has a well-designed UI that takes into account many important factors, such as efficiency of work, speed of results, ease of use, etc.
It offers a wide range of tools that go beyond the Creativity series.
Cons:
It only supports JPG, JPEG, and PNG.
There are some tools that could use some manual editing options.
What is VanceAI?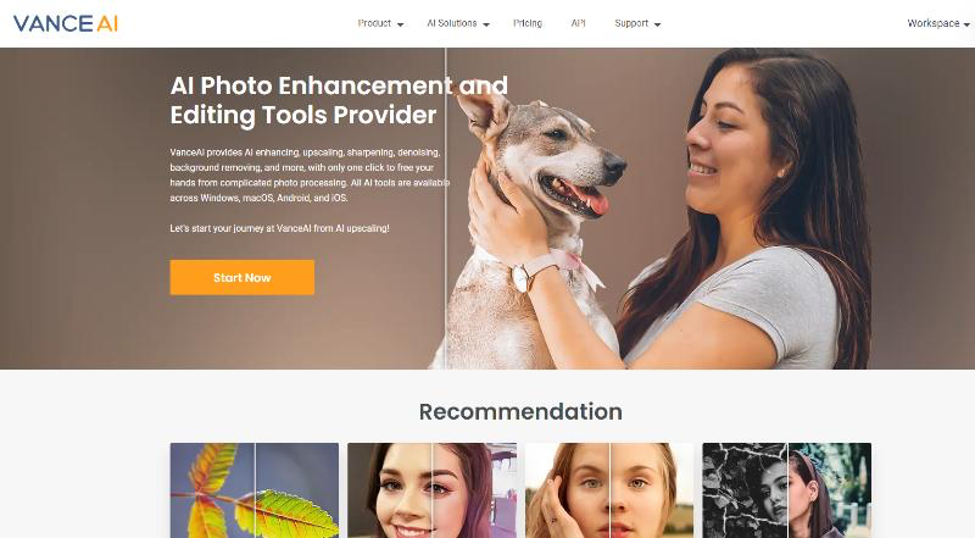 VanceAI offers a diverse set of tools for image editing, which also include highly useful tools such as a background remover, image cropper, passport photo maker, image upscaler, and many more. Given that, users and especially beginners can get a lot out of this single website application. VanceAI is slowly building a platform that makes it easy for users to get all kinds of image editing solutions in one place, through the use of AI technology. It's no secret that creative photo editing is difficult, but with the proper use of AI, it is possible to make photo editing accessible to many people.
By using creative tools such as photo colorizer or photo restoration, you can create stunning images within seconds without doing any editing yourself. Not to mention that the paid versions of VanceAI even offer batch processing, allowing you to enhance up to 10 images at once. This also adds a boost to your productivity. Other than that, a powerful online platform like VanceAI can make it easy for your system as well. Most software applications offline require a mid to high tier system with excessive RAM in order to run smoothly. This isn't the case for online applications like VanceAI, however.
Main Features and Outputs from VanceAI Creativity Series Tools
We will take a look at the results and features given in each tool from the VanceAI Creativity series.
1. VanceAI Photo Restorer for Easy Old Photo Restoration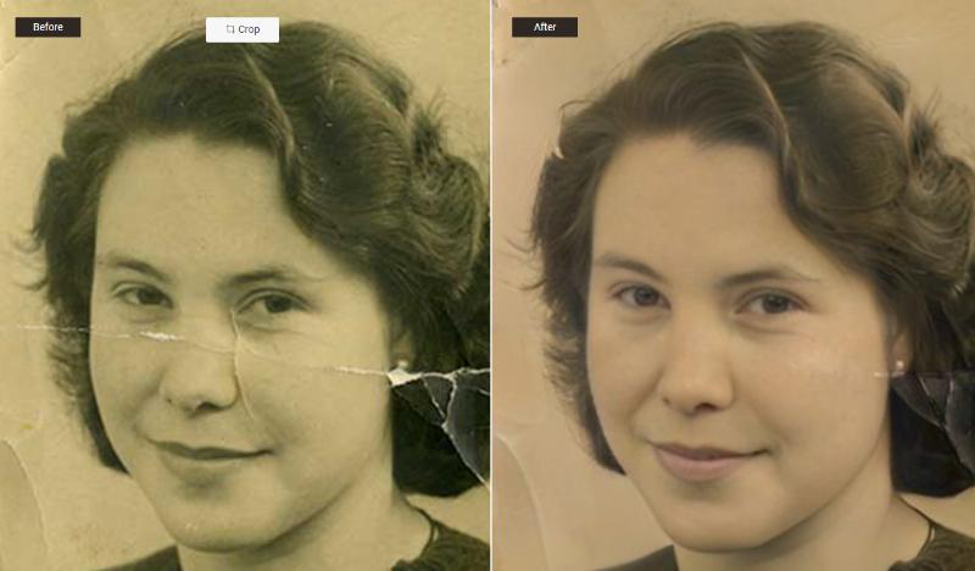 VanceAI Photo Restorer is a VanceAI tool that can restore old photos by bringing back the details lost due to the damage that occurs over time. Other than that, the tool can also make the image look brand new by giving it enhanced details as well as color. As you can see from the image above, the old photo restoration tool repairs most of the damage marks in the image and also adds a new color tone to it that looks better on the image. Photo restoration can be quite difficult to do because it involves precision based editing and deeper knowledge about old images. Usually, people just hire someone knowledgeable for this task but you can simply turn to the Photo Restorer for this.
2. Toongineer Cartoonizer for Creating Stunning Artistic Images

While the VansPortrait tool focuses on pure portrait drawings, Toongineer Cartoonizer focuses on making your photo look like an artwork. Also, when it comes to this tool, you can even experiment with images that are not portraits. When you're navigating the Workspace, you will find the two options of Cartoon and Anime. The Cartoon option is better suited for converting photos that are not portraits, such as landscapes, objects, and more. On the other hand, the Anime option is better suited for portraits. Either way, you can always try both and see the results for yourself. This particular example is of converting a portrait to a graphic style image using the Cartoon algorithm.
3. VanceAI Photo Colorizer for Bringing Life to Photos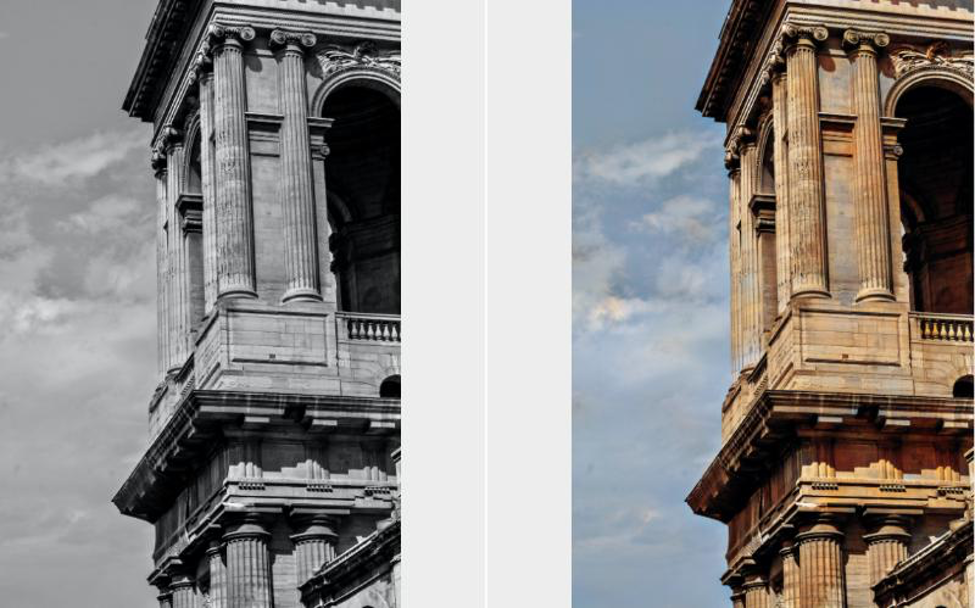 If you want to add colors to a black and white image, no matter which kind, use VanceAI Photo Colorizer. This photo colorization tool uses advanced AI algorithms to detect and analyze images in detail. After that, it helps to colorize the image in a realistic way that also makes the image look great. It is capable of creating some really good-looking images in a matter of seconds. If you are a photographer who takes a lot of black and white photos, you can easily experiment by converting them into color with this tool.
The above example was processed within a few seconds only. Similar to this, you can colorize basically any kind of image, be it a product, landscape, portrait, etc.
4. VansPortrait Can Make Precise Line Drawings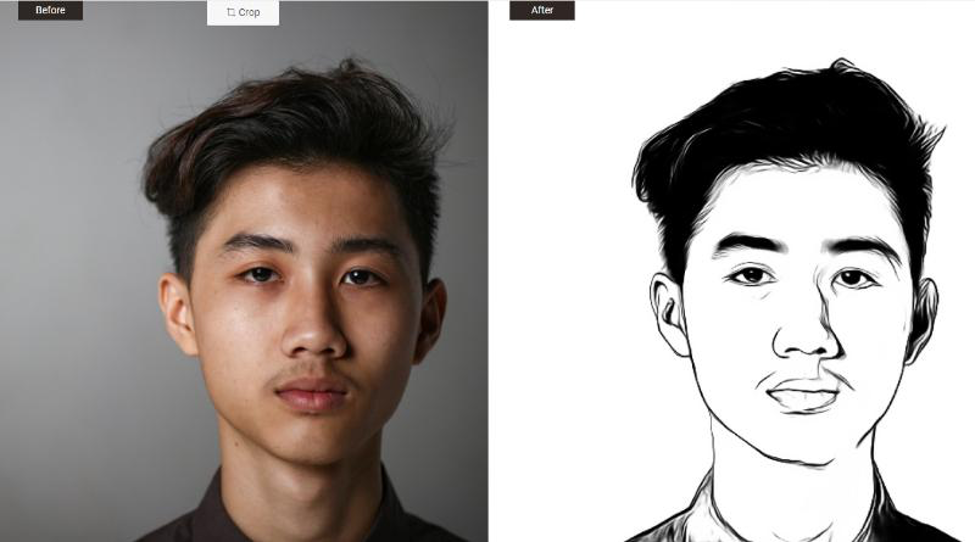 When it comes to creative photo editing, creating drawings and artworks is a major component. As far as line drawings are concerned, you are secured by VansPortrait. This VanceAI tool specializes in converting portraits into pencil-type drawings that trace your face with accuracy. When you get to the Workspace of this tool, you will notice multiple drawings lined up on the right-hand side. You can select any of these in order to make your result look similar. The first choice is the pure line drawing with no color. This tool is the best for portraits with solid plain backgrounds though any portraits work just fine.
The other two choices that you get are either focusing on the face only or the entire picture. The example image given above is drawn for the entire picture. Considering the result, it is evident that the tool manages to trace all the details of a portrait pretty well and doesn't even take much time completing the output. This result was offered in a few seconds. If you're the artist type, you can use this drawing as an inspiration for your own art or keep this image as your profile picture.
5. VanceAI Photo Retoucher to Enhance Image Quality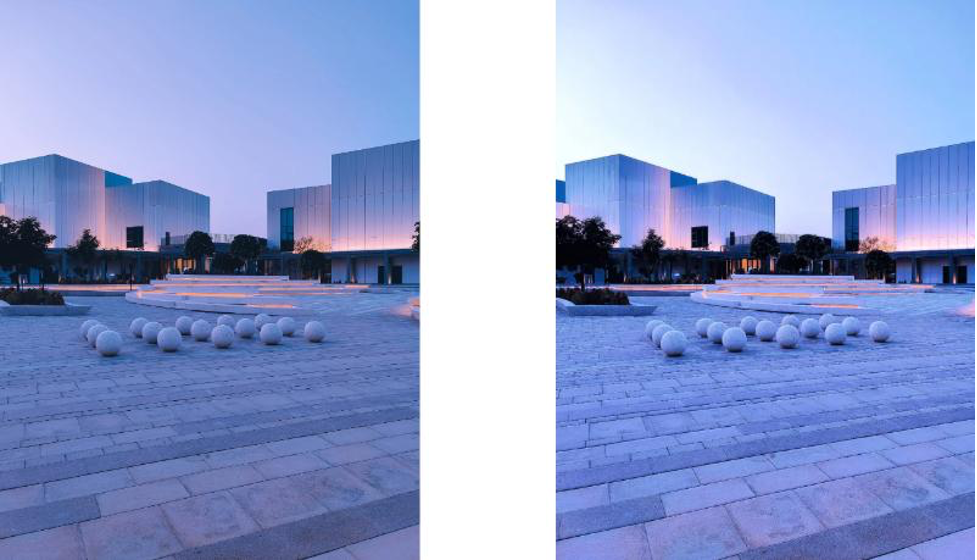 Just as the name suggests, VanceAI Photo Retoucher is the tool you should use for improving the quality of an image. This tool works similar to post production in photography wherein you incorporate subtle adjustments to a photo in order to make it look even better than before. When it comes to the Photo Retoucher, you can adjust an image through its brightness and lighting or through colors and contrast. Both options will give you different results though it's best to try both on the same image to get a better idea about how the tool works.
The result image was adjusted with the brightness in mind and the results are pretty indicative of that. The After image has a better glow to it, allowing the colors and ambiance to shine through more clearly.
VanceAI Pricing
VanceAI can be used for free for a limited amount of time by all users. All you have to do is create an account on VanceAI and you will start receiving 3 image credits per month for free.
As far as subscriptions go, the VanceAI annual plan starts from just $5.94 per month while offering 100 image credits per month with additional features. This also applies to the monthly plan except it costs $9.90 per month. Apart from that, you can purchase 200 image credits for a price of $24.99. All paid plans can be upgraded to get more image credits per month for higher costs.
VanceAI Alternatives
If you want to get started with VanceAI for free, one of the best options is to go for VanceAI alternatives. These alternative platforms are supported by VanceAI and offer similar performance to their VanceAI tool counterparts. The difference here is that they do not offer any additional features that you would get on the VanceAI official platform. For old photo restoration, you can use photorestoration.ai. For photo colorization, colourise.com is a pretty good platform that you can rely on anytime. In addition, VanceAI Technology also provides a totally free online PDF processing toolkit, VancePDF.com.
Final Verdict
When you can get great performance along with a useful UI and affordable pricing plans, it is hard not to use VanceAI or the VanceAI Creativity Series, by extension. When considering just the series, it is safe to say that you can get value out of it since it offers a range of creative photo editing tools that are simply difficult to find online. These tools, as seen from the examples in this review, are definitely able to create artistic looking pictures out of normal images and do so in a few seconds only. Moreover, VanceAI also gets bonus points for being an online platform that is still active, which is not the case for most other online website based applications. So, the subscriptions you buy here are future-proof as well. On a similar note, VanceAI has introduced VanceAI JA, which brings the VanceAI platform to their Japanese users in their language, boosting accessibility even further.