If you're a digital marketer, you are no stranger to understanding how important organic traffic is for your business. Evidently, it is the best way to rank highly on Google and achieve your content marketing goals.
Did you know?
Search Engine Journal published a study in 2020 which shows that the first organic results in Google Search have an average click-through rate of 28.5%.
With that being known, this begs the question: how do you rank higher on Google and bring in more organic traffic to your page?
The answer is through search engine optimized content or SEO content. It is like the bridge that will help you shoot up your organic traffic, provide the best page experience for your users, and bring more leads, ultimately generating higher revenue.
What is SEO Content Writing?
SEO content writing or SEO optimized content writing is the process of writing content with the goal of ranking on the first page of Google. It involves planning, creating, and optimizing content to answer the user's intent.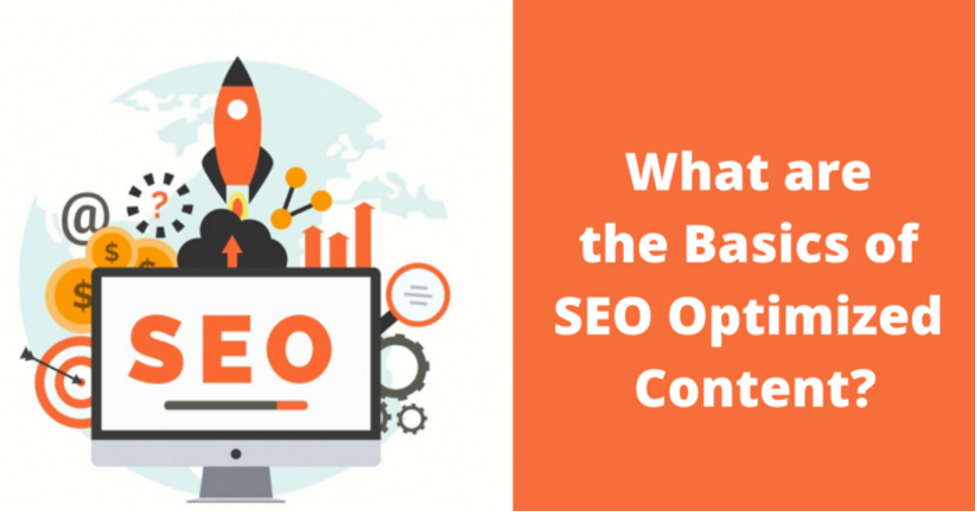 Unlike other forms of writing, creating SEO-optimized content demands analytics proficiency and high-quality copy skills. Simply put, it is the art of marrying data science and creativity.
Why is SEO Writing Important?
When creating content, the primary goal of your content is to be the first one people see when searching for your niche. And for this to happen, optimizing your content is key. Why?
Let us explain…
When a user searches for a query, Google uses its "spiders" to crawl through content to see what it's about. And during this crawl, Google learns about the page by the keywords and the language used on the page.
Creating SEO-optimized content helps search engine crawlers understand the content's intent and judge it favorably.
Based on this fact, if you think that only pumping high-quality content will do the trick – no, it's not. If you don't optimize your content, your page will disappear into the Google vortex, and it's unlikely that the search engines will be able to find it.
Basics of SEO Content Writing
Though there is no silver bullet to SEO-optimized content writing, it is relatively straightforward. You need to wrap your head around several aspects of the Google algorithm to create SEO-optimized content – and we will tell you how.
Before that, if you're unsure how to create SEO-optimized content, you can quickly resort to professional SEO content writing services for help. 
With that out of the way, now, without any ado, let's get into the ways of creating SEO-optimized content:
● Start With the Right Topics and the Right Keywords
The process of creating SEO-optimized content starts even before you write a single word.
When creating SEO-optimized content, the goal is to write content your target audience cares about. Then, once you are sure about the topics and have the right ones covered, start identifying the most relevant keywords.
Not to forget: Keywords are individual words or queries people use when searching for anything. In contrast, topics bridge the semantic relationship between the keywords.
● Have a Goal in Mind
You cannot get results from SEO-optimized content without a specific goal.
So before you begin creating any SEO content – set measurable goals. This will give you a better presentation of what you want to achieve and set expectations from your team and other departments on 'what' and 'how' to work towards accomplishing the predefined KPI.
● Understanding Google's Algorithm
To drive more traffic to your website, you need to understand how the Google algorithm works (not thorough, but fundamental knowledge).
Google regularly tweaks its algorithm to help the most relevant pages rank higher in the SERPs. So to understand what Google demands from your content, keep yourself updated with algorithms.
● Optimize Title Tags, Meta Descriptions, and Alt Text
One of the most crucial elements of creating SEO-optimized content is: optimizing the mega data, title tag, and the image alt text. Factually, it is more important than the rest of the content itself because it helps Google web spiders' understand what the content is about.
Optimizing Title Tags:
Include a targeted keyword in the title tag.
Should be unique and not more than 70 characters.
Optimizing Meta Descriptions:
Keep it within 160 characters.
Use laudable phrasing.
Optimizing Alt Text:
Include relevant keywords.
Use language that matches the image.
Keep it between 125 characters and less.
● Establish Your Structure: Headers, Sub-Headers Sub-Subheaders
Think of your headers and subheads as the skeleton of your content. It gives your content structure, guides the audience to understand what the content entails, and signals search engine crawlers about the material of the content.
Headers follow a descending order:
H1: This is the title of your page
H2: Highlights the core points of your article.
H3: Subtopics that fit under H2
Final Thoughts
Assuming we resolved your query of "what is SEO content writing" with this well-defined write-up – now it's time to put this knowledge to action. Word of the wise: Once you start this practice, don't expect to get results immediately. It takes 100 days for your content to mature and rank higher in SERPs. Now, in between, there will be many ups and downs, so embrace yourself for it.
If you're looking for SEO-optimized content writing services, our advice is to try Content Euphoria. They provide highly optimized, high-performing content that will secure your business ranking on Google and provide results from your content marketing strategy.