YouTube is one of the most popular video platforms on the internet, and has propelled people from their bedrooms to international stardom (or infamy). YouTube literally changed the world.
YouTube vloggers are people who post regular videos on social media about themselves or their lives. There are thousands of amazing vloggers that you should be aware of in 2020. We decided to make it easy for you by giving you a list of the top 10.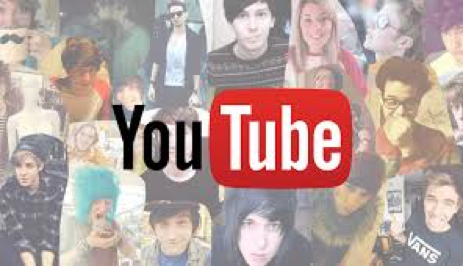 List of the most subscribed YouTubers
1. PewDiePie
Of course Top 1 is our Swedish YouTuber PewDiePie. In August of this year, PewDiePie's subscribers exceeded 100 million, becoming the individual creator with the most subscribers on YouTube. His pure online image and interesting personality make him one of the most successful influencers of all time.
Despite the controversy in his career, he made the audience happy with this year's popular Minecraft series and interesting Meme review videos.
2. Dude Perfect
The top 2 on the YouTube channel is Dude Perfect. Dude Perfect is a sports and entertainment channel run by twins Cory and Coby Cotton, Garrett Hilbert, Cody Jones and Tyler Toney.
When posting videos of incredible skill shooting and stunts, a group of boys in Texas even held the Guinness World Record while continuing to amaze the audience. With pleasing music and pleasing editing skills, the channel's outstanding performance is not surprising.
3. HolaSoyGerman
Germán Alejandro Garmendia Aranis is known by his YouTube name HolaSoyGerman, which ranks third on our list. Chilean YouTuber is a comedian and writer, and has produced a variety of entertainment songs.
As of June 2019, his channel is the second most popular Spanish-language YouTube channel, and as we enter 2020, his fans are expected to grow even more, and perhaps see that he will become number one in the coming year.
4. Whindersson Nunes
Next came the Brazilian comedian, singer and YouTuber Whinderssson Nunes. His channel is best known for its range of comedy videos, which counts millions of views for each upload.
The channel has a total of more than 3 billion views, and the content is rich and diverse, including imitations, video blogs and movie reviews. With such content choices, the viewer can enter his channel to watch some easy-to-watch entertainment programs.
5. elrubiusOMG
Ruben Doblas Gundersen (Ruben Doblas Gundersen) or better known by his channel name, elrubiusOMG easily ranked fifth on the list. His channel is mainly composed of game videos and video blogs, and has received more than 7.4 billion views.
Not only that, one of Ruben's tweets was also the most retweeted tweet in the world in 2016. This achievement, combined with his huge number of YouTube subscribers, made elrubiusOMG a very well-known social media figure.
6. Kids Diana Show
This Ukrainian YouTube channel features a young girl, Diana. Regularly publish lifestyle-related videos about playing with her family and friends. This is a nice channel for young people to enjoy with their parents.
This is one of the largest children's YouTube channels on the platform, focusing on learning songs, commenting on toys, and overall vlog-style videos. It is great to see young people using this platform for entertainment and education purposes!
7. MrBeast
Without mentioning MrBeast, our list is not complete! Jimmy Donalsdon (Jimmy Donalsdon) is an American YouTuber and philanthropist who often posts compelling stunts on his YouTube channel.
8. Logan Paul
Logan Paul is an American YouTuber, actor and social media figure. He also has his own podcast, Impaulsive. After becoming widely known on Vine, Logan Paul opened his own YouTube account to share various types of videos such as stunts, pranks, and vlogs.
9. Shane Dawson
Shane Dawson is an American YouTuber, and meanwhile he is also an actor, writer, comedian, director, makeup artist and musician. In recent years, his YouTube channel has flourished and is known for documentary-style videos.
10. Ryan's World
"Ryan's World", officially named "Ryan Toy Review", is the last one on the list. The kid's YouTube channel includes 8-year-old Ryan and his family, and posts new videos every day.
How to watch these YouTubers' videos?
Hearing this question, you might take me as an idiot or think I am making fun with you. "They are YouTubers, of course you should watch their videos on YouTube, man." You might answer me like this. But wait a moment, obviously you can enjoy those videos on YouTube. However, what if there is a better option? I bet you certainly have such experience, that you are disbured by the ads in YouTube,and sometimes you found some video is funny and want to download it into your phone.But YouTube hasn't such features. And my point here is that you don't need to tolerate such things cause there is YouTube Vanced.
YouTube Vanced is a lightweight YouTube player, completely free app. Its purpose is to get a better YouTube experience on smartphones, without affecting viewing advertisements and suspicious permissions, the APP interface is intuitive and simple. Use the floating window to play videos to adjust the window size, support background play to turn off the screen to listen to music, and download videos and music so that you can enjoy them offline.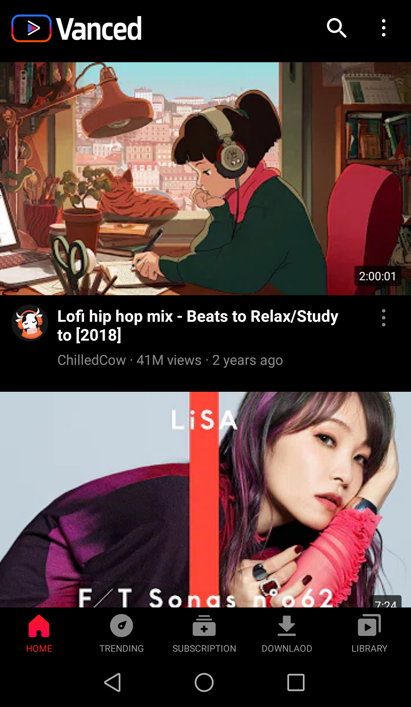 How to download YouTube Vanced?
Due to Google's policy, you will not see it on the Play Store. The easiest and safest way is to download the apk file from the official website. You can click on YouTube Vanced here to enter the official website, and then you will see a DOWNLOAD button, click on it. Then install the downloaded APK file. In this step, you are supposed to agree to install apps from unknown sources on your device, but you don't need to worry, because YouTube Vanced is completely safe. Once installed, you can open the app and start enjoying the perfect YouTube viewing experience.