So are you searching for how to install Typeform for WordPress? Here, we will have the full guide for you to set up Typeform correctly for WordPress.
But before this guide, we recommend for you finding a better affordable alternative for Typeform.
Typeform is great but its price is not suitable for every business. The free version has very limited options. You should think about using an alternative better.
For our recommendations, Quill Forms, best free Typeform alternative, is the best plugin you can find on the market. It is free and powerful. It is very suitable if you have a WordPress site.

Back to the guide 🙂
Step1: Install Typeform plugin
You should login first at your WordPress admin dashboard then click "Plugins" then "Add New" and Type in the search bar "Typeform", you should have the following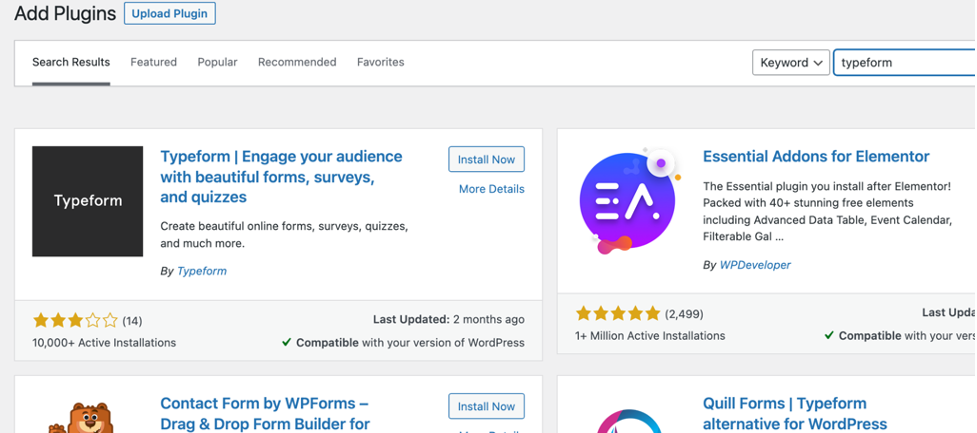 Click "Install Now" then activate the plugin and you are done with step 1 🙂
Step2: Use the plugin
We will cover here how to use Quill Forms for Gutenberg page builder which is the default page editor for WordPress.
First, you should click on "Pages" then "Add New" and you will have the following page: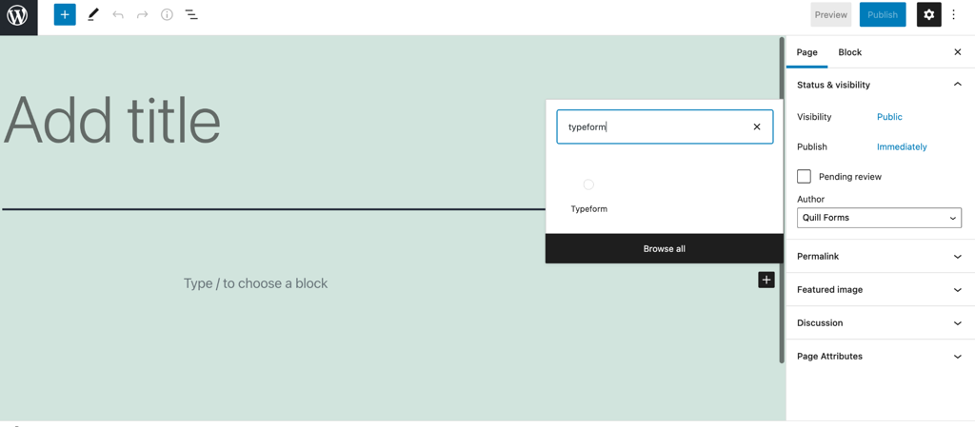 Click on the plus icon to add a new block then type "Typeform" and click on it and then you will have the following: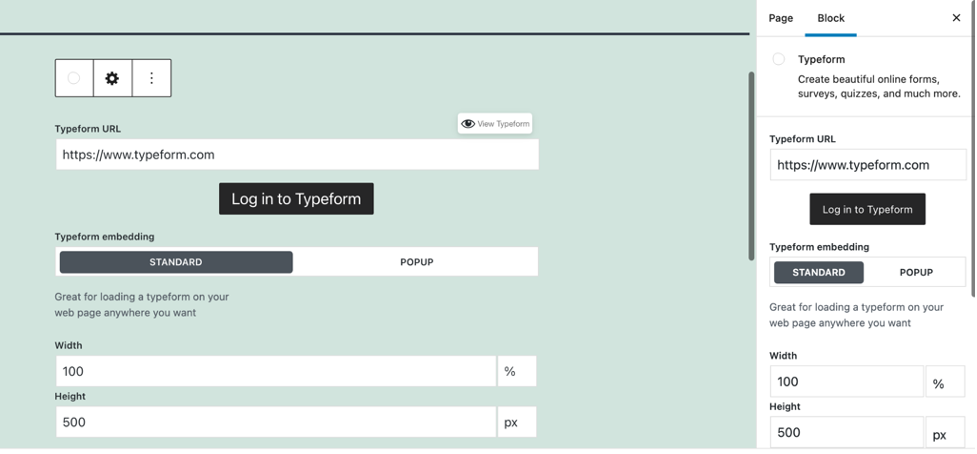 First click "Login to Typeform" then you will be redirected in another window to the Typeform site and once you login successfully, you can view your forms and use any of them.
You can use your form as an iframe with the "standard" option or "popup" mode so when the user clicks on a button, the form appears in a popup.
For the standard option, you can have a control for form width and height easily then publish your changes and here you go!
Congrats, it was an easy straightforward tutorial but again if you are looking for the best best free WordPress survey Plugin, then you should definitely think about Quill Forms first before using Typeform itself! You can download it for free from here: Quill Forms | Typeform WordPress plugin.