What a time to be an artist! Today, there are so many options and so many ways to promote music easily and efficiently.
In this article, we will talk about getting your music promoted on playlists, specifically Spotify.
The great and mighty Spotify has become the biggest platform in the world for music listeners around the world. With more than 400 million users and a huge music catalog,
musicians and artists are eager to get their music heard on this popular streaming service.
However, with so many tracks available in its catalog, it can be very hard to stand out from the crowd and get the attention you deserve. In this blog article, we will explore the best ways to overcome the challenges we've mentioned and to promote your music fast and effectively on Spotify playlists, increasing your chances of making it in the music industry and reaching out to a wider audience while boosting your musical career.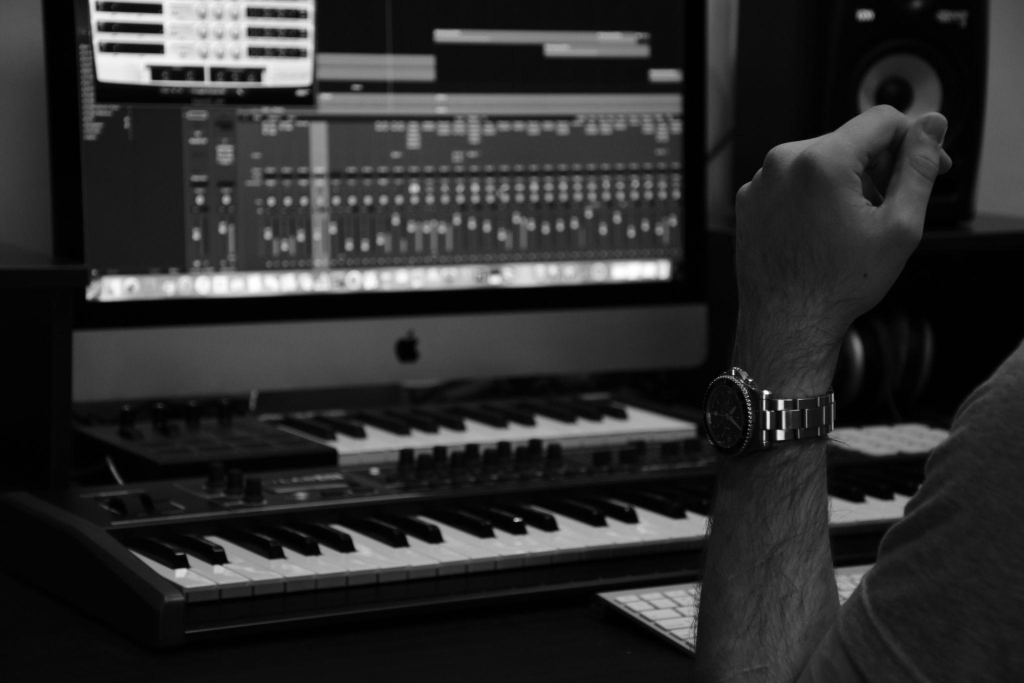 Perfect Your Music
Before diving into the realm of music promotion, it's crucial to ensure that your music is of high quality. Take the time to refine your sound, experiment with different genres, and work on your songwriting skills. Producing compelling and well-produced tracks will significantly increase your chances of catching the attention of playlist curators and listeners alike.
Create a Captivating Artist profile.
Your artist profile on Spotify serves as your digital identity, so make it count. Craft a concise and engaging biography that highlights your unique story and musical journey. Include professional photos and eye-catching visuals that reflect your artistic vision. Additionally, make sure to link your social media accounts and website to drive traffic and establish a stronger online presence.
Build a Solid fanbase.
Growing a dedicated fanbase is an essential step in promoting your music on Spotify playlists. Utilize social media platforms like Instagram, Twitter, and Facebook to connect with your audience. Engage with your fans through live streams, Q&A sessions, and behind-the-scenes content. Encourage your followers to follow and share your music on Spotify, amplifying your chances of getting discovered by playlist curators.
Research and Identify Relevant playlists.
Thoroughly researching Spotify playlists that align with your music genre is vital. Look for playlists that have a substantial number of followers and regularly update their tracks. Pay attention to the playlists' themes, moods, and target audience to ensure compatibility with your music. Playlist aggregator websites like Soundplate, Playlists.net, and Discover Weekly can assist in finding suitable playlists.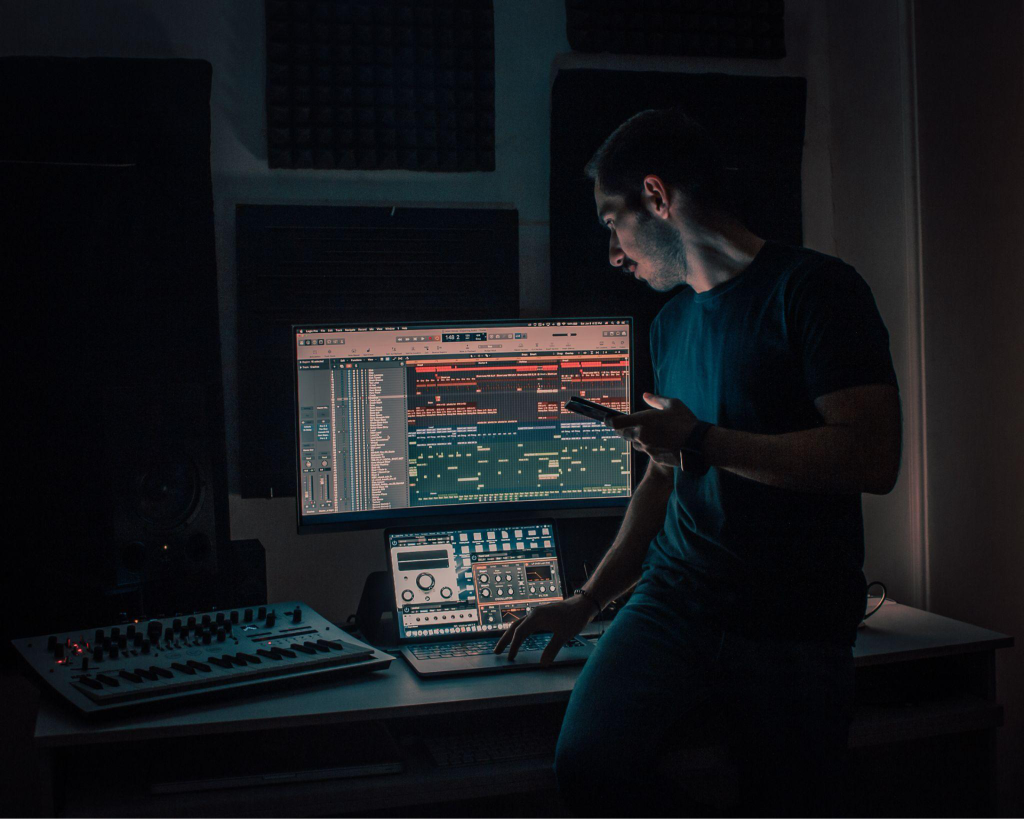 Engage with Playlist Curators
Once you've identified relevant playlists, it's time to establish a connection with the curators. Engage with them on social media, comment on their posts, and show genuine interest in their work. Personalize your outreach by mentioning specific playlists or songs that resonate with you. Building authentic relationships with playlist curators can open doors for your music to be considered for inclusion.
The best way to promote music is by using a submission platform like One Submit for example, it could help you submit music to Spotify playlists, blogs, radio stations and more. Music promotion services can save time and bring results fast.
Spotify's official playlists have a massive impact on listeners' choices, so submitting your music directly to them can be a game-changer. Utilize Spotify for Artists to submit their unreleased tracks for consideration. Tailor your submissions to fit the playlist's theme and mood, ensuring that your music stands out in a positive way. Although the chances of acceptance are competitive, getting your song featured can lead to significant exposure.
Collaborate with Influencers and Fellow artists.
Collaborations can be a powerful tool for music promotion. Seek out influencers, bloggers, and fellow artists who have a substantial following and share similar musical tastes. Collaborative efforts such as remixes, guest features, or joint releases can expose your music to new audiences and increase your chances of being noticed by playlist curators.
Leverage User-Generated Playlists
User-generated playlists offer a unique opportunity for exposure. Encourage your fans and followers to create playlists featuring your music. Share these playlists on your social media platforms and thank your supporters for their dedication. This not only fosters a sense of community but also helps in expanding your reach and attracting the attention of playlist curators.
Engage with Your Audience
Interacting with your listeners is essential for building a loyal fanbase. Respond to comments, messages, and emails promptly, showing appreciation for their support. Use social media polls and surveys to gather feedback and understand your audience's preferences better. By listening to your fans and incorporating their input, you can refine your music and increase its appeal to potential playlist curators.
Harness the Power of Promotion Tools
Several promotional tools and services can assist in boosting your visibility on Spotify. Platforms like SubmitHub, Playlist Push, and Chartmetric offer opportunities to submit your music to various curators, gain valuable feedback, and track your progress. Additionally, consider exploring paid advertising on Spotify to reach a wider audience and drive more streams to your tracks.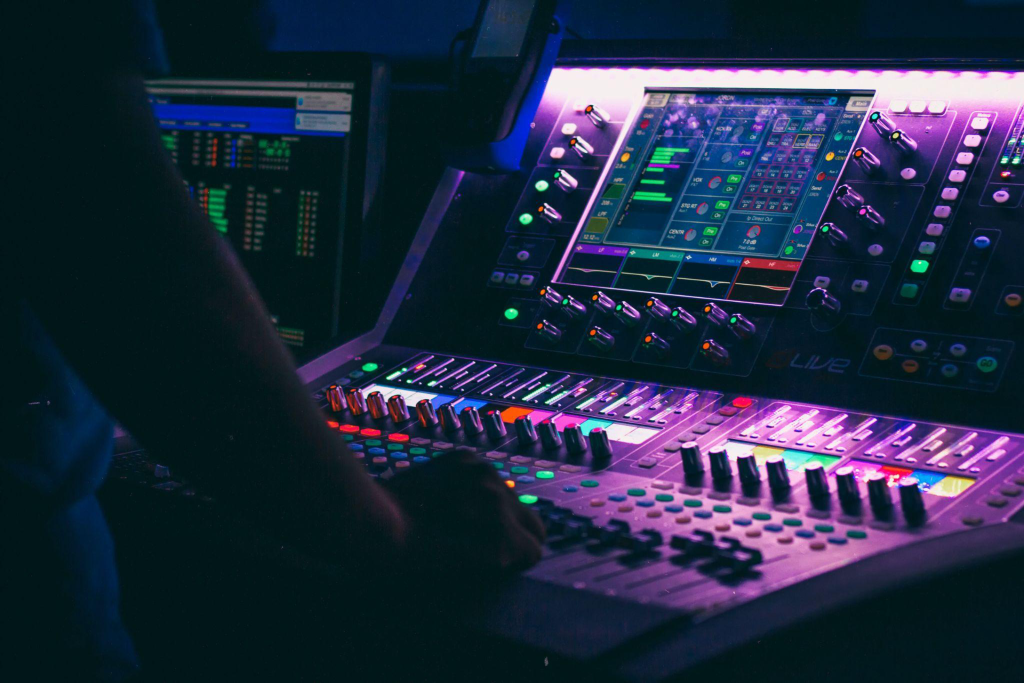 Last Words
Promoting your music on Spotify playlists requires a multifaceted approach that combines high-quality music, engaging with your audience, and building relationships with playlist curators. By perfecting your craft, utilizing the power of social media, collaborating with influencers, and leveraging Spotify's official playlists, you can increase your chances of getting your music heard and take significant strides towards a successful music career. Remember, perseverance, patience, and passion are key in navigating the competitive world of music promotion on Spotify. So, go ahead, unlock the rhythm, and let your music captivate the world!