In a world where the spotlight often favors fleeting moments of fame, Saskia Norman stands as a testament to the enduring allure of substantive talent and nuanced artistry. As the entertainment industry continues to evolve—navigating the complexities of global markets, digital disruption, and ever-changing audience expectations—few manage to rise above the noise. Today, the industry demands not just talent, but also versatility, commitment, and a global perspective. It's here that Saskia Norman has carved out a unique space for herself, cementing her reputation as an artist of caliber and distinction.
Born with a natural knack for storytelling, Saskia took her first steps into the realm of film and theater with an unyielding dedication to craft. Her portrayal of Tonya Harding in the critically acclaimed play "Anstoss," nominated for Austria's biggest theater prize, the NESTROY PREIS 2019, was a powerful performance that highlighted her ability to breathe life into complex, real-life figures. This honor is often likened to Broadway's Tony Awards and is indicative of an artist at the peak of her craft.
But her artistic range extends far beyond the proscenium arch of the theater. Saskia co-directed and starred in "Misplaced," an award-winning short film that showcased her flair for storytelling from both sides of the camera. The film earned her nominations for Best Comedy and Best of Austria at the Vienna International Film Awards Festival and secured the Best Comedy Short Film award at the Mannheim Arts and Film Festival.
Her role as Barbara in the Shöpping Commercial 2022—another feather in her cap—won numerous accolades, including 13 CCA Awards, a Lovie Award, and a Staatspreis Werbung Österreich. Her performance was also recognized at international platforms such as the Gold Montreux Film Festival, the Cannes Lion International Festival of Creativity, and the New York Film Festival.
Beyond acting and directing, Saskia has proven her prowess as a writer and producer. Her one-woman show, "Lost My Way," garnered attention from several festivals, including Odyssee Festival 2021 and Kultursommer Wien 2022. Austria's largest state newspaper, NÖN, took notice, as did the Hin & Weg Festival where she was featured in the Staged Reading of "The Neverending Horizon."
Her international reach was further confirmed with her leading role in the short film "Jakob & Maria," earning her nominations and awards at multiple international festivals such as ARFF Amsterdam, Filmtage Oberschwaben, Incorto Film Fest, and many more.
We had the unique opportunity to delve deeper into Saskia's story and her acclaimed roles, from playing Tonya Harding in "Anstoss" to her foray into award-winning short films like "Misplaced" and "Jakob & Maria." What we discovered was a versatile artist with a universal appeal; someone who, in mastering her craft, transcends geographical and cultural barriers to touch hearts and minds around the globe.
As the world of entertainment continues to reinvent itself, it's artists like Saskia Norman who keep the essence of storytelling alive—captivating, inspiring, and ever-relevant.
So tell us, Saskia, what drew you to the role of Tonya Harding in "Anstoss"? Were there any particular challenges you faced while embodying this character?
One of the first things that fascinated me about playing Tonya Harding was that she is a real person. Portraying a real individual always demands meticulous attention to detail and extensive research. Initially, I faced the challenge—and a slight fear—of potentially not doing justice to the real Tonya Harding. However, I then realized that I always approach my characters with respect, aiming to portray them not as two-dimensional figures but as nuanced beings.
With fictional characters, I have to create that backstory myself to allow for a nuanced performance. When portraying a real person, the backstory already exists; my job is simply to study it thoroughly and find parallels to my own life.
Being nominated for the NESTROY PREIS is a significant accolade in Austria. How did you feel when "Anstoss" received the nomination, and what does this recognition mean for you personally?
I was over the moon! Out of so many fantastic theater productions that year, it was an immense honor to be among the few nominated for a NESTROY. Personally, I felt quite proud of myself and of the entire team. Being recognized for something you've worked incredibly hard for is always gratifying, and this nomination gave me an extra push to continue striving in my dream job.
You've been a part of both intense theater productions like "Anstoss" and award-winning short films like "Misplaced" and "Jakob & Maria." How do you transition between these different mediums, and how does each influence your acting approach?
The transition between acting in theater and film can indeed be challenging. Fortunately, my training at the American Academy of Dramatic Arts prepared me well for the professional world. From day one, we were taught the differences between stage and screen acting, which has significantly helped me in my career. Now, I find it relatively easy to switch between the two mediums.
Acting on stage allows me the opportunity to delve deeply into my character's inner life during an extended rehearsal process. This exploration often leads me to discover nuances I hadn't initially considered. On the other hand, acting in films brings me into intimate connection with my emotions and body. In film, even the smallest gesture can convey a powerful message, teaching me the value of subtlety.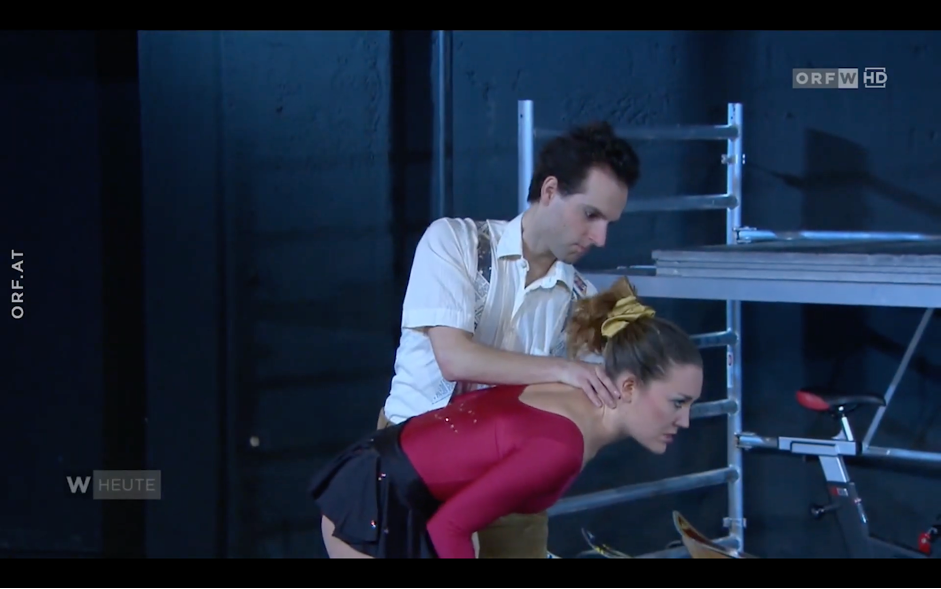 Can you share a memorable experience or learning moment from the set of "Misplaced" that has stuck with you?
"MISPLACED" was the first film where I wore multiple hats, serving not only as one of the lead actors but also as a co-director. Juggling the organizational aspects, managing the crew, and then compartmentalizing all of that to focus on my acting was a valuable learning experience. It was incredibly rewarding and is definitely an avenue I'd like to explore further in the future.
"Jakob & Maria" has garnered international attention. Why do you think this particular film resonated with audiences globally? What universal themes or elements do you believe contributed to its success?
I believe "Jakob & Maria" resonated so strongly with audiences because it tells the story of someone pursuing a dream, regardless of others' opinions. The film also incorporates an element of magic, inviting viewers to briefly escape from their everyday realities. These elements collectively contributed to the international success we've enjoyed with "Jakob & Maria."
For roles in such diverse projects, what does your preparation process look like? Are there any specific rituals or practices you rely on to get into character?
My preparation for any project starts with reading the script multiple times. I then discuss the director's vision for both the story and my character, either before filming or on set. I have a keen interest in psychology, so unraveling the reasons behind my character's actions and thought processes in various situations brings me great joy—it's like solving a puzzle.
While I'm not one for elaborate rituals, I do have a practice I consider essential. Right before stepping on stage or just before the director calls "Action!", I take a deep breath and close my eyes to center myself. This helps me connect my mind to my body and clears away any internal or external distractions.
Working on projects that gain international acclaim often involves collaborating with a diverse set of individuals. How do you navigate these collaborations, and can you share an experience where team dynamics significantly influenced the final output?
While it can sometimes be overwhelming to meet so many new people on each project, that's also one of the aspects I love most about my job. I relish the opportunity to meet new creatives and make new friends. Numerous times, collaborations initiated on one set have led to future projects. When a production team—whether on set or in the theater—forms a strong bond, it shows in the final product.
That was certainly the case with our production of "ANSTOSS." Thanks to the long run and extensive rehearsal period, our cast built a strong rapport with one another. We became like a family, which enabled us to perform with joy every night. The audience could sense this camaraderie, and I believe it played a significant role in the show's success.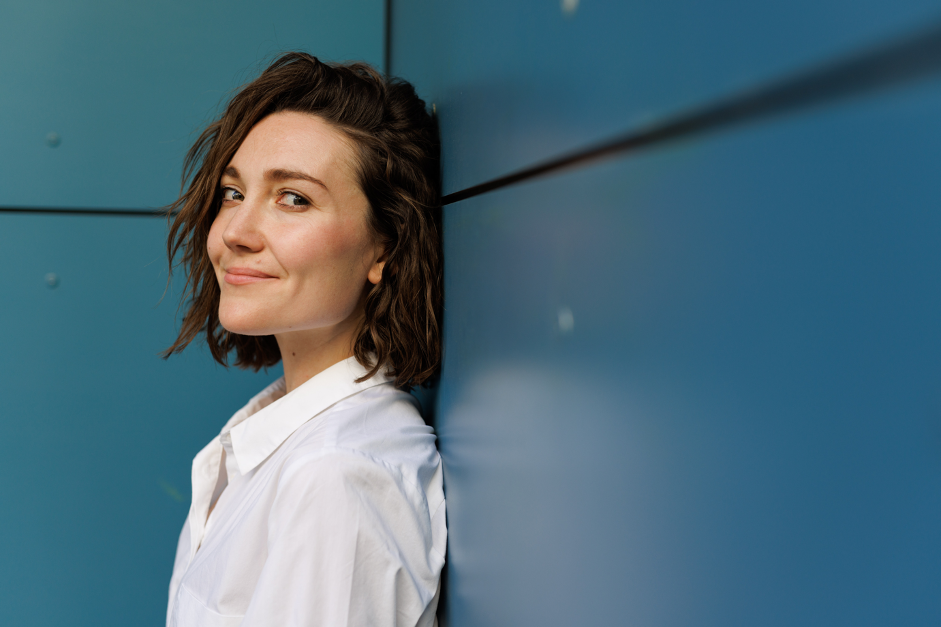 Given the success and recognition you've received for these roles, what's next for you? Are there any dream roles or specific genres you're eager to explore in the coming years?
I'm incredibly grateful for my journey so far in this challenging industry, and I commend myself for the resilience and enduring joy I've found in my work. Next on my agenda is taking my solo show, "LOST MY WAY," to London, where I've been invited to perform at the Austrian Embassy.
While I don't have specific dream roles in mind, there are people I'd love to collaborate with one day. My all-time heroines include Amy Sherman-Palladino, Phoebe Waller-Bridge, and Emerald Fennell.