There was once a time when the road to success for the world's greatest movie stars required a rigid contract with a movie studio and never meandering beyond the confines of the actor's lane. While some might romanticize the Hollywood of yesteryear, today we are on the precipice of a new Golden Era of cinema —one that is far more dynamic and impactive. Trailblazing at the head of this trend is multi-faceted Italian-American mastermind Enzo Zelocchi, a creative committed to cutting his own path and showcasing what can be achieved when art and altruism are enigmatically combined.
In recent years, industries such as retail and fashion have placed increasing focus on leveraging the powerful connection with audiences that celebrities in the public eye are uniquely poised to establish. However, Zelocchi is determined to use the momentum of his growing success and substantial social media following to do more than drive consumerism. As we trace his self-propelled trajectory, it is impossible not to ask, is this the true future of celebrity potential?
Multi-Faceted Success In the World of Cinema and Entertainment
Zelocchi's journey towards his multi-hat-wearing status as a decorated and award-winning actor, producer, director, social media influencer, and entrepreneur began early in life. Chiseled features and an instinctively strong work ethic opened a door into modeling at the tender age of thirteen. A prestigious modeling contract in the ever-chic city of Milan soon followed, before the youthful Zelocchi transitioned into acting in commercials and then TV shows.
Despite this swift rise within the sphere of entertainment, Zelocchi's mind was set on achievements of a more ambitious variety. Alongside his budding career in front of the camera, he pursued studies in accounting and marketing—skills that he would come to leverage later when stepping behind the camera and bridging the professions of acting and entrepreneurship.
As he put down roots in Hollywood, Zelocchi noticed something about the industry that increasingly embraced him—something with noticeable room for improvement. The current wave of cinema was neglecting those who shared Zelocchi's own Hispanic and Latin heritage. What better way to redress the balance than to simultaneously rise as a leading man while also taking a seat on the other side of the lens
Success followed with a string of movies, such as "My Little Princess," "Angels Apocalypse," and "Mantus," which each saw Zelocchi not only claim the leading role but also wear the hats of director, executive producer, and writer. Garnering substantial success on the festival circuit and introducing a diversity of talent to Zelocchi's dedicated following, his various works have attracted dozens of awards—including multiple
recognitions for best actor, best producer, and best director.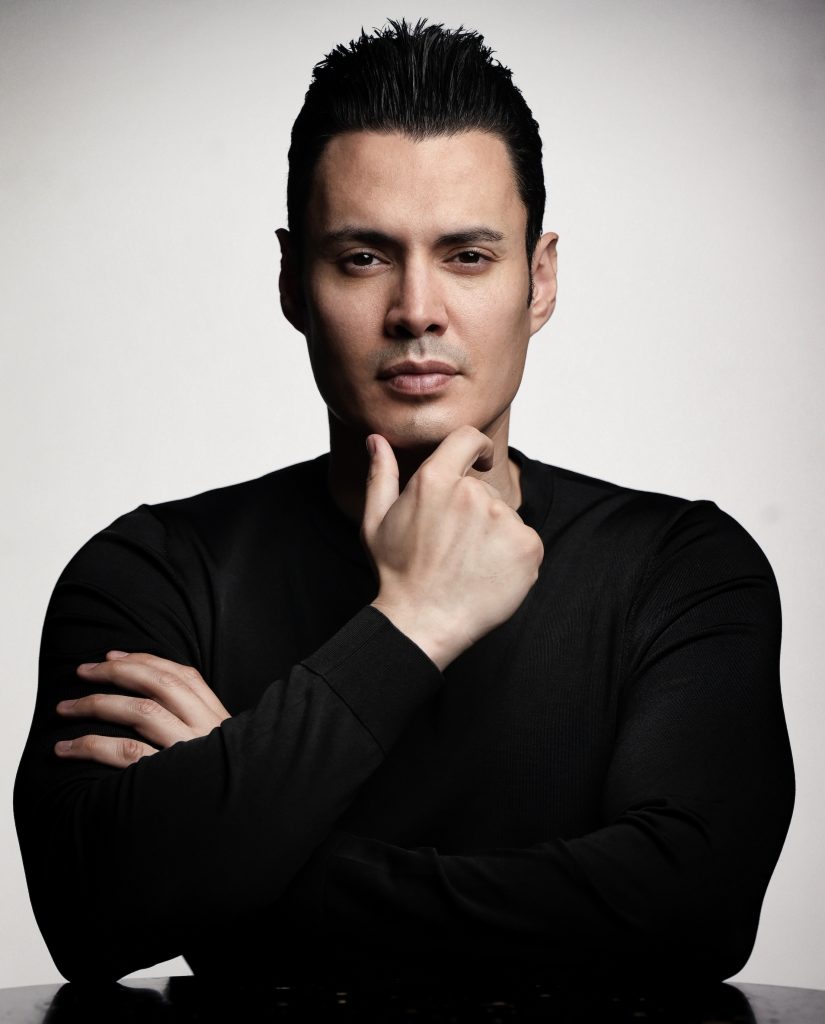 Looking to his more recent projects, we discover that Zelocchi gave all who have been attributed with "breaking the internet" a run for their money when he launched a trailer for his upcoming feature "The First Secret" on Instagram. At time of writing, this mere snippet of his vision has amassed 28 million views and counting. While the Covid-19 pandemic may have temporarily put the brakes on that particular production, there have been plenty of new adventures for this creator to pursue in the meanwhile.
Expanding From the Springboard of Cinema Into Healthcare and Technology
The next big leap of Zelocchi's wider-than-wide-screen career was conceived while he was filming "My Little Princess," a film that follows the story of a girl with terminal cancer and her devoted father. While researching and writing the heart-wrenching tale, Zelocchi became intimately aware of the plight of countless Americans, either unable to afford necessary healthcare or crippled by debts accumulated through treatment.
Once again, he saw a singular opportunity to move the needle and set about founding AMedicare, a technology and healthcare platform that harnesses blockchain technology, machine learning, and artificial intelligence to increase efficiency, making governmental facilitation more practical and wellness accessible to all. As My Little Princess racked up more than 15 awards in its turn on the festival circuit, he was establishing the foundation of what he hopes will become the Amazon of Healthcare—addressing the needs of the United States first, and then other nations around the world.
A Star Ready to Pivot Towards His Passions as a Leader in Entertainment
In recent preparations to jump back into the director's chair, Zelocchi was gearing up to film a zombie movie when his instincts told him to pivot once again. News coverage of war-torn Ukraine had captured the creator's imagination and stirred his compassion, and as he viewed the apocalyptic filming locations for his intended undead feature, he knew that something more important was calling.
The result was "No War," a moving white-knuckle cinematic masterpiece that tracks a CIA operative investigating Russian weapons of mass destruction and a young Ukrainian refugee who he heroically saves from danger. Without a doubt, while zombie movies may be an eternal hit, tapping into the zeitgeist surrounding the Russia-Ukraine conflict is a perfect example of how Zelocchi remains on the pulse of his audience, ever listening to the wider discourse while looking forwards without a sense of limitation.
With these inclinations in mind, it perhaps comes as no surprise that Zelocchi is a huge fan of fellow-trailblazer Elon Musk. But does his expanding foray into entrepreneurship, business, healthcare, and blockchain mean that our screens will be graced with less of that signature Enzo Zelocchi magic? Happily, this is certainly not the case. At these words are typed, the visionary has four films in pre-production, titled "The Cost of Justice," "War of Honor Retribution," "A Crypto Tale" and "The American Crime Lord." In fact, it seems as if these two trajectories may thrive all the more for the presence of the other.
As Zelocchi puts it, "I'm incredibly grateful for the business skills I acquired as they helped me directly with my producing and acting career." No doubt, as he picks up speed in his role as CEO of A-Medicare, it seems certain that the countless fans of his cinematic contributions will also help to launch his healthcare ambitions into the stratosphere. As you can see, Enzo Zelocchi is among a novel creed of entertainment visionaries, busy pushing the bounds of celebrity. If more great minds in entertainment would follow his leadership example and use their fame to drive bold change, then we might just find ourselves in a new Golden Era not only for cinema but in all areas of the human experience.
Enzo Zelocchi – "NO WAR" – Trailer
Enzo Zelocchi – Midnight in Paris
https://instagram.com/enzozelocchi
https://www.imdb.com/name/nm1738420/