In Malaysia, proper maintenance of your house water filter is important to you. Most outdoor water filter in Malaysia uses a sand filter or it's called an outdoor guard water filter. It is the point of entry for your house filtration system. Therefore, proper maintenance on your outdoor water filter will ensure the water filter can provide clean and safe water for your household and that is what matters the most.
Below are a few tips and guidelines for maintaining your water filter system.
Regular Inspection
The first thing you need to do for maintenance is clean the water filter regularly. You can clean it by washing the exterior and wiping it with a clean towel. While doing all this, make sure there is no physical damage like cracks or leaks on the water filter.
If your outdoor water filter is exposed to rain regularly, you can put a piece of plastic cover to prevent the filter from rusting. Besides, outdoor water filters are usually outside the house without protection, it is easier to get damaged by natural disasters, animals, or human activity. If it is damaged, you need to replace it immediately.
Backwash
When water flows through the sand in the filter it will gather and hold on to different debris, impurities, and particles. And over time, the debris will build up and obstruct the sand bed. This will reduce the efficiency and effectiveness of filtering the water entering your home.
Therefore, backwash is not something you should do only when you notice the water in your house is dirty but you need to make it a regular practice to make sure clean water is in your house. This is because when you notice it, your whole house is already filled with dirty water. Therefore, you should do a backwash once every 2 to 3 months and make it a habit.
Backwash steps may be varied with different brands but this is a general guide and specifically for Puregen outdoor sand filter.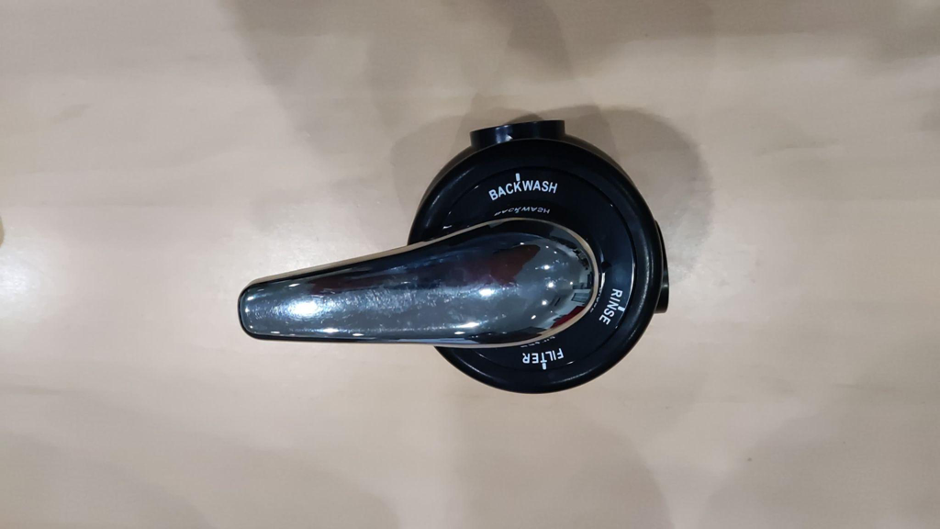 Steps to backwash your filter:
Identify the inlet or outlet arrow on the water filter
Close the outlet ball valve
Turn the handle from filter to backwash
Turn on the water tap
Let the water flow for around 2 to 5 minutes until clean
Turn the handle from backwash to rinse
Wait 30 seconds to 1 minute
Repeat steps 2 – 7 until clean
Turn the handle from rinse to filter
Turn off the water tap
Open back outlet ball valve
Replacing Filter
Each water filter needs to be maintained differently according to the manufacturer's maintenance instructions. But as a general guide, most water filters need to change their sand filter once every 5 to 10 years. Changing the filter is important to make sure the water is filtering as it should. If you don't change your sand filter, it will not filter the contamination that is in your water and serve as a haven for bacteria and other microorganisms that could be hazardous to your health. But generally, replacing your filter service is provided by the brand from where you purchase your water filter. Puregen provides maintenance to replace your filter once every 5 years.
It is important to choose a reliable and trustworthy outdoor water filter such as PureGen Water that provides the highest quality water solutions to your household.