These days, social media consistently provides unanticipated insight into the inspired, aspirational, and occasionally outlandish inner workings of the human mind. For most, predicting what kind of content will be virally catapulted into infamy is all too elusive. However, for a rarefied few—such as Hollywood maestro and rising social media influencer Enzo Zelocchi—it seems to come as naturally as smoldering into the camera.
This is the modern Zeitgeist. It is a meandering landscape of clever captions, masterful movie-making, and the zaniest of memes. To tap into its Source (pun intended, and we'll come back to that if you aren't yet following!) is to strike gold, and Zelocchi seems to have been blessed with the magic touch.
From flashy film trailers to thirst-trap selfies, Zelocchi's posts have magnetized followers in the millions. But what makes this complex and crush-worthy celebrity's presence so influential? It seems safe to imagine that the filmmaker's appeal extends beyond his good looks and charismatic on-screen presence. Read on as we explore the secret sauce that has allowed Zelocchi to go viral again and again.
A Rising Prince in the Instagram Kingdom
While Zelocchi's followings across each of the big social media platforms are impressive, it is on Instagram that the artist has truly found his people with 9 million followers and counting. Once again, we find that his instincts are on point, as in recent years Instagram has become the fastest-growing social media platform among Gen-Z users, suggesting that it'll be a primary place of focus for brands seeking out the best influencer investments moving forwards.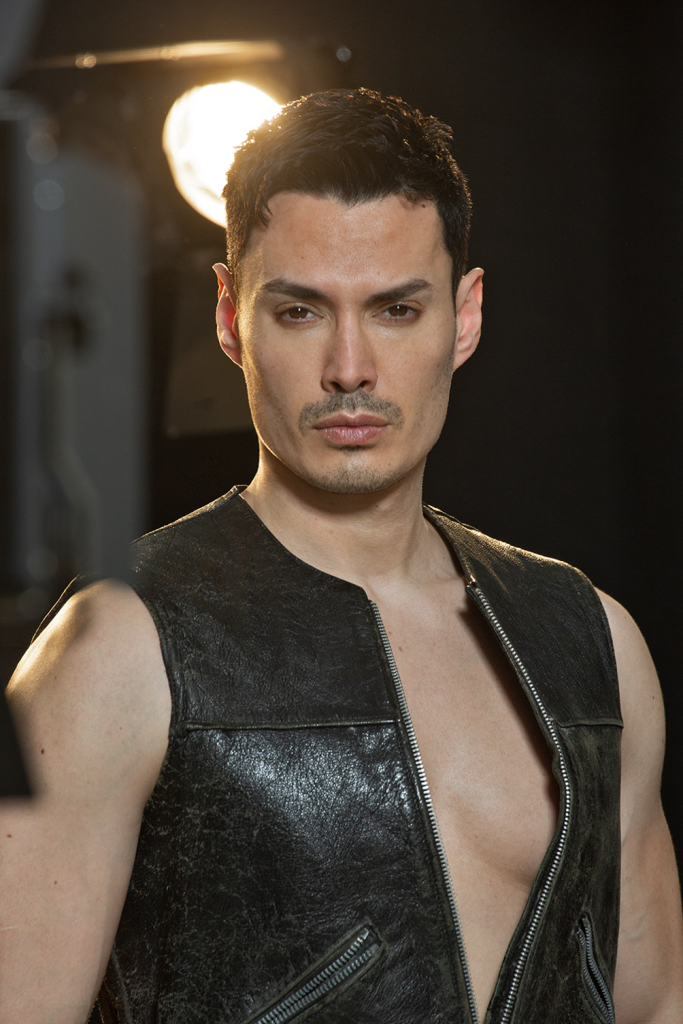 It is here, where video reels have proven to be the most engaging type of in-feed social content, that Zelocchi's various movie trailers have gained epic traction and traveled far and wide. The preview for one of the actor-director's most hotly anticipated film projects The First Secret has ramped up over 28 million views without a release date yet in sight. However, it is the trailer for another movie in pre-production, named The Source, that was well and truly swept into the central current of the Zeitgeist (see, we told you we'd explain that pun!)
Record-Breaking Instagram Reels
The Source is among a number of adrenal and big-budget productions that Zelocchi frustratingly had to sideline due to the pandemic. Not one to leave his fans hanging, the movie-making mogul decided to release a trailer drawing together some of the footage that they'd been able to shoot so far. The Instagram reel dropped in 2020 and the following year, it climbed to become one of the most viral videos of the year.
Highlighting the seemingly intangible nature of the virtual Zeitgeist, Zelocchi's trailer slid into the rankings neatly with a jaw-dropping 210 million views, placing it neatly between top-ranking clips from the eternally enigmatic and globally adored Instagram Influencer Khaby Lame.
But While Lame may have risen to fame for his impeccably timed comedic shtick, Zelocchi is in possession of something much more marketable. Here, we find a man who has risen to influencer prominence thanks to his phenomenal achievement and drive within the movie industry and has continued to capitalize upon that firm foundation, rather than the other way around.
With The First Secret and The Source serving as only two examples, Zelocchi has been busily writing, directing, starring in, and producing many of his biggest hit features. Nowadays, he's branching out by launching his own healthcare company. Crucially, Zelocchi demonstrates that anything is possible, which is a message that everyone riding through our current and colorful internet age sorely wants to receive.
Enzo Zelocchi – Milan 5
Enzo Zelocchi – Milan 4