It's rare to see a figure rise up in fame so quickly, and even rarer for a man of talent to be successful at what he does. Enzo Zelocchi is a prime example of a man who has done so much for the entertainment industry and yet still has plenty to give.
2010 Marks the Start of Enzo's Journey
Film festivals were turned on their heads with the film 'My Little Princess', which came out in 2010. With Zelocchi at the helm, the endeavor was a massive success through and through. To date, Enzo earned more than 70 awards from his productions, which served as a springboard to greater glory.
That year was also the rise of social media platforms, and as a visionary Enzo saw the potential of acting as a product. Through posts and unique creations, Zelocchi has gained more than 7 million followers on Instagram, thereby achieving similar success.
You would think that having that much success should be enough to rest, but then Enzo moved forward and kept pursuing his dreams. His busy and active lifestyle, as well as his propensity to music enabled the young actor to go out and do more. Enzo listens to music to keep himself energized and motivated through the grind, and it has worked very well for him thus far.
The Italian American figure has worn multiple hats and projects, including being a writer, actor, director and producer. Off-screen, Zelocchi manages his social media with enthusiasm and genuine love for his followers. His fanbase reciprocates with hundreds of thousands of views, likes, and words of encouragement.
After 'My Little Princess', Enzo has been busy churning out one interesting film after another. The man is currently developing the following projects 'War of Honor Retribution', 'The American Crime Lord', 'A Crypto Tale', and 'The Cost of Justice', just to name a few. Each story has a unique and enjoyable angle and is going to be a hit in its own right. Critics and viewers alike have made positive comments to the upcoming projects and say that the content is well-made.
Enzo Zelocchi Beginnings, Projects, and A-Medicare
You'd rarely see Enzo break a sweat, especially in public, but how does the man manage multiple projects and the launch of a new healthcare solution?
Aside from handling and producing multiple films, and being available to act, write and direct, Zelocchi has turned to healthcare as his next up-and-coming endeavor. The move was inspired by watching 'Sicko', a movie made by Michael Moore, and led to the actor wondering, 'is there a better way to solve the healthcare crisis people are experiencing nowadays?'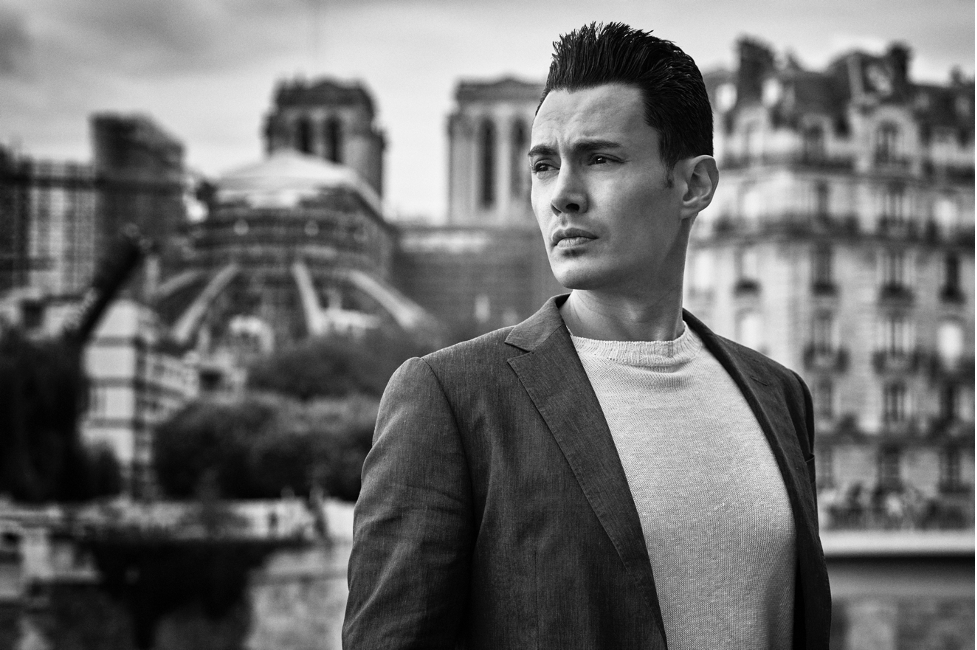 Genuine care is a game-changer in having the drive to get up every day and work his talent, Zelocchi says. You'll see Enzo mingling with the best and the brightest in the entertainment and tech industry, possibly to gain further inspiration from his idols. He then harnesses that positive energy and gives it to his adoring fans with thoughtful posts and artful pictures.
A-Medicare was recently founded by Enzo Zelocchi, and it's rapidly gaining pace and ground within the healthcare sector. He says that he applied marketing and accounting background to his acting because the entertainment business is a 'business' something that can be advertised and sold. In the same vein, the new healthcare solution, which was dubbed the next Amazon of healthcare, highlights Enzo's sharp business acumen and laser-like focus. After launching in the US with the mission to provide accessible healthcare to all, A-Medicare is primed to be introduced throughout the globe for everyone's benefit and with Enzo at the helm.
Enzo Zelocchi – Afternoon in Paris

Enzo Zelocchi – "NO WAR" – Trailer
https://instagram.com/enzozelocchi
https://www.imdb.com/name/nm1738420/