Severe and changeable weather – the greatest enemy for both your roof and you as a proud homeowner who is constantly taking care of your roof and giving your best to improve its condition. During one of your regular roof inspections, you have noticed a small roof leak. It's not a serious issue, just a minor problem, and you are in a dilemma about what to do. The answer is rather simple because there is no roofing issue to be neglected. The sooner you combat the problem, the more money you'll save in the future since this small roof leak may bring about big problems and expenses for your budget in the years to come. Since roof repair is not a DIY project, you should opt for a certified roofing contractor to take care of your roof and restore its original condition. In order to offer you a helping hand, we listed the stress-relieving tips for you to follow to save your time and money as soon as you begin with the roof repair.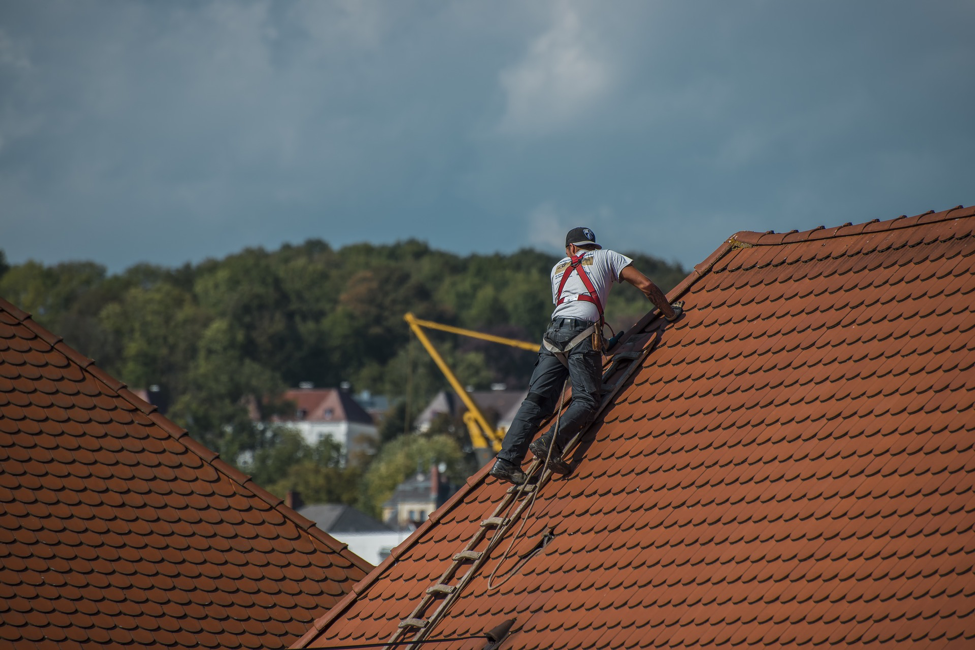 1. Notice a roof problem – introduce regular roof inspections by yourself or call professionals
You have to accept that roof inspection is the first defense against severe roof problems and expenses. The roof on your house is its crown whose immaculate shape is necessary to save your house for years to come and relieve you from worries. Also, small roof problems always lead to truly heavy ones. So, don't waste your time. There are two possible options:
Take time to visually inspect your roof. Whenever you have some spare time, think about your roof. The best is to buy some binoculars to scan the roof and spot roof problems from the ground. You can also look for water stains or signs of saturated insulation from roof leaks in your attic.
Call roofing professionals. These companies are on your side and their staff knows to objectively assess your roof's state. When they finish with the inspection, they are going to suggest what has to be repaired and which ways are the best ones in terms of materials and money. You have to understand that professional roofers are your partners who use their knowledge and experience to work on your roof and improve its lifespan in record time.
2. What mirrors that your roof is damaged?
Be careful when you perform your roof inspections since with a good pair of binoculars you can easily find what you look for. The next thing is to immediately contact the roofing contractor to start its detailed inspection and deal with all inevitable roof repairs.
Condensation in your attic – the first sign that something is wrong
Water stains in your rooms – the sign that there is a roof leak or more of them that let the water get into your hours from the roof
Shingle granules in the gutters – clear sign that shingles are damaged and cracked
Missing shingles – strong winds may misplace shingles or blow them away
Broken shingles – due to rains or heavy snow some shingles may crack
Cracked flashing – caused by corrosion or severe weather damage
Cracked vent booting – it may decay over time what can lead to cracks
In case your roof is an aged one, roof inspections have to be more frequent and detailed since heavy weather may have left either visible or invisible signs on it. However, give your best to spot roof problems when they are minor ones to save your money and time. Remember that small issues lead to serious ones and roof repairs are the best to be done ASAP.
3. Go for a trustworthy roofing contractor
This is the moment when you have to be careful to choose the premium roofing company whose roofers are going to take care of your roof. Don't try to start and carry out the roof repair by yourself. This is a truly delicate procedure and it has to be done by knowledgeable professionals who use state-of-the-art roofing materials to work on your roof repair. Their service is well-coordinated and controlled at every moment to provide quick and accurate final roof repair results. They are experienced to get onto your roof, be on it as much as it is needed, and complete everything in a worry-free manner.
How to choose the best roofing company?
At this phase, think about the company's 4 key characteristics:
Team's skill and experience
Certifications
Location
Portfolio
Each of them is equally important and may reflect on their work success. With a skilled team whose professional experience has been proven in numerous roofing projects, you may be sure that your roof repair will be successfully finalized. A company's certifications are proof that it cares for the quality of its service and is constantly improving it. When you think about the roofing company's location, it's better to be closer to your home and introduced to your neighborhood. A local contractor is a company that knows which materials are the most adequate for your place and is familiar with the weather conditions in your area. Finally, a company's portfolio is presented with collected works done by the company's employees to picture their service clearly, the proficiency level, and the outcome.
The final piece of advice
Roof repair is never a pleasant thing. However, all kinds of roof issues have to be taken into consideration and solved timely to prevent the appearance of more serious ones. With a top-class roofing company on your side, your roof problems are going to be combated in the shortest time.