The Tinder relationship app seeks people close to you to promote meetings. With that, anyone who wants to flirt with users from other countries, or from their hometown, ends up being unable, since the maximum search radius is 161 km. The good news is that you can circumvent the system and change its location both on iPhone and Android: thus, it is possible to chat with Tinder users from anywhere in the world.  How to change location on Tinder? Here are some ways you can rely on!
For iPhone users:
Here we recommend 2 ways, the first is to use Dr.Fone – Virtual Location (iOS). This is the best GPS spoofing app for iOS devices. It can create Tinder change location in no time. To get started tricking the Tinder system with this app please follow these steps:
1. Download Dr.Fone on your PC. You can run Dr.Fone on a Windows PC or Mac.
2. Install and launch it. Then click 'Virtual Location' on the interface that appears: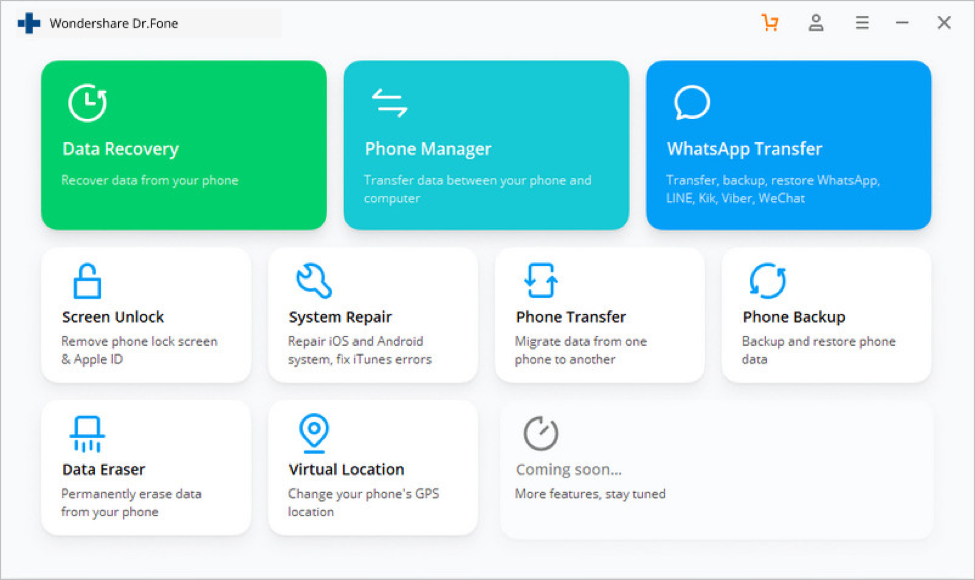 3. Then connect your iPhone with your PC using a data cable. Once your iPhone is detected, you can click 'Get Started' on the second interface that appears.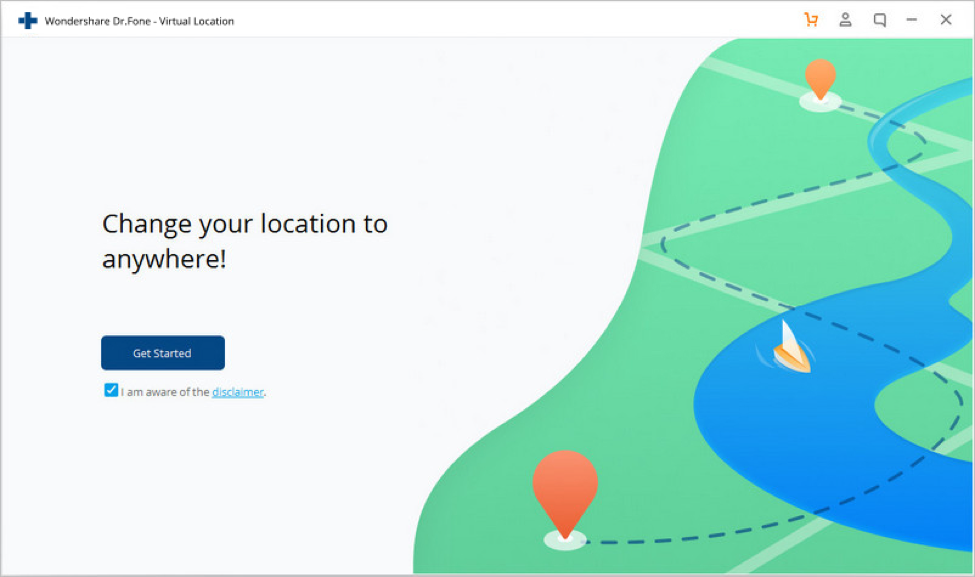 4. After that, a virtual map will appear. This map tells you your current position and functions as a teleportation control that you will do. Click on the third icon in the upper right corner of the screen, enter your fake address in the search bar, press Go, and finally click 'Move Here' to confirm the transfer of iOS GPS location.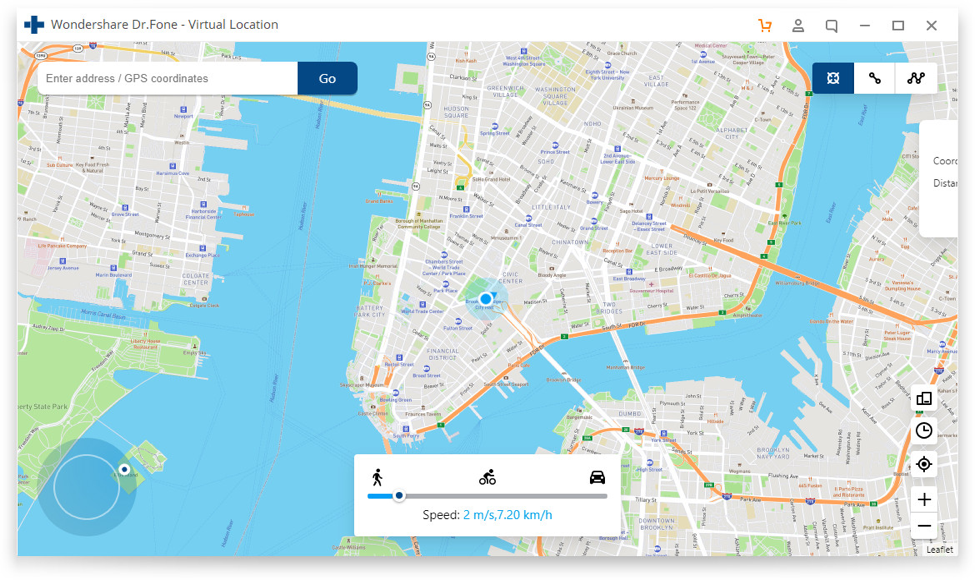 Dr.Fone – Virtual Location (iOS) does not require jailbreaking so all your data will remain secure.
The second way is to use iMyFone AnyTo iOS Location Changer.
iMyFone AnyTo iOS Location Changer is a simple solution for Windows and Mac that allows you to generate a fake location on your iPhone. So with a simple click you can be in Paris, the United States or any Asian country you want. To change the location on your iPhone you just need to download AnyTo iOS Location Changer on your PC. Once this is done, install the tool on Windows or Mac and then run the program. Connect your iPhone to your computer and release access if you have not done so before. When the program loads it will show a map of your location. You can choose any other nearby point or use the search in the upper left corner to search for another city, country or continent. After choosing the new location, just select the Move option and for your iPhone and any app installed on it, you will be in the chosen location.
For Android users:
1. Install a Fake GPS Tinder app that changes the phone's GPS location – in this tutorial, we use the Fake GPS Location. When you open it, it will display a dialog box that will take you to the "Programmer" menu. Click on "Enable";
2. Now in the "Programmer" section, scroll down until you reach the "Allow fictitious locations" field. Select the checkbox to enable the feature; Allow fictional locations, in Programmer mode, enabled and allow fictional locations, in Programmer mode, enabled.
3. Return to the Fake GPS Location, which will show the world map. Search for the desired place through the search field, located in the upper corner, or by dragging your finger across the map.
4. Click on the "Play" button, represented by an arrow in the lower right corner, to apply the GPS modification.
5. Now enter Tinder and notice that the people that appear are from your new location. Also note that the Fake GPS icon is displayed in the Android notification bar, while the fake location is active.
6. When you want to go back to your real location, just enter the Fake GPS and press the "Stop" button, located in the bottom left corner of the screen.
Are there other ways?
You can also use other ways like using VPN and changing your Facebook location but the ways are more complicated and not really secure.
Conclusion:
You can use more than one method to move Tinder's location but if you are an iPhone user it is important to make sure you don't jailbreak your device. Therefore Dr.Fone – Virtual Location (iOS) is the best solution.