Meet Haran Kim, an innovator in the art world, artfully blending traditional techniques with avant-garde technology. Her work, a vivid fusion of fine art and cutting-edge digital methods, breathes new life into ceramics, printmaking, and book art.
Educated at Hongik University in Seoul, Kim mastered traditional art techniques, specifically in printmaking. Her artistic journey then led her to the United States, where she delved into digital and mixed media at Indiana University Bloomington and Carnegie Mellon University. Here, she developed a proficiency in experimental animation, mixed reality, and 3D modeling, elements vibrantly evident in her installations that challenge conventional art norms and offer a multi-dimensional experience.
Kim's installations are a testament to her unique ability to intricately weave elements of traditional arts with digital innovation, creating an inspiring and pioneering new art form. Delve with us into the innovative world of Haran Kim, where tradition and future converge in an extraordinary sensory feast.
Bridging traditions: From ceramics to digital canvas
Haran Kim's artistic evolution is a narrative of integration and adaptability. Her foundational skills in printmaking have been instrumental in shaping her path towards digital art. Her early ventures into mixed media and bookmaking ignited a passion for digital realms, especially in stop-motion techniques. This blend underscores her unique approach to art, skillfully weaving elements from her background in ceramics, textiles, and fine art into immersive experience design.
Kim's use of projection mapping to animate spaces is a brilliant example of her ability to bring a tactile, human touch to digital canvases. Her work demonstrates a seamless merger of traditional mediums with digital narratives, forming a harmonious synthesis of art forms.
Reflecting on her journey, Haran uses an analogy: "Just as musicians use seven musical scales to compose beautiful pieces, my early exposure to elements like color, line, tone, and volume has become my toolkit for navigating any chosen medium."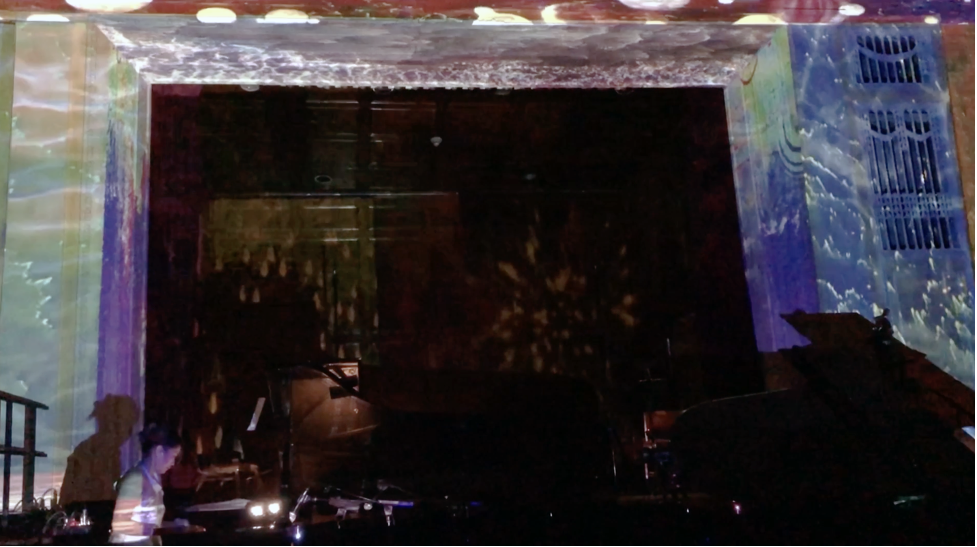 Fusion in art: Crafting experimental animation installations
Haran's current exploration in immersive experience design centers around projection mapping combined with animation, a technique that brings her sculptures and objects to dynamic life. "I aspire to incorporate elements that engage all five human senses—sight, sound, speech, touch, and smell—into my work," Haran explains.
Recalling a pivotal project involving an accordion book created using stop-motion, Haran shares how this experience propelled her towards a second master's degree in digital art, focusing on creating moving images through projection mapping. Her love for making small sculptures, rooted in her childhood, finds expression in her current work, where she projects animations onto ceramic pieces adorned with childhood photos. This deeply personal touch adds intimacy to her work and invites viewers to connect on a more profound level.
Entering the realm of mixed reality: A journey of artistic discovery
Haran Kim's encounter with mixed reality marked a significant turn in her artistic trajectory. At Indiana University Bloomington, she was introduced to virtual reality world-building and projection mapping, discovering the thrill of bringing her imaginative creatures and environments to life. "The moment I started working with VR and projection mapping, I realized I had found a powerful medium to materialize the worlds I had only dreamt of," Haran reflects.
This journey into mixed reality was further propelled by her studies at Carnegie Mellon University, where her focus expanded to mixed reality experience design and game design. Haran observes the broad spectrum of mixed reality applications, extending beyond gaming to art, education, therapy, and more.
For Haran, mixed reality transforms art into a more relatable and emotionally resonant form, bringing joy and individual expression to the forefront of the creative process.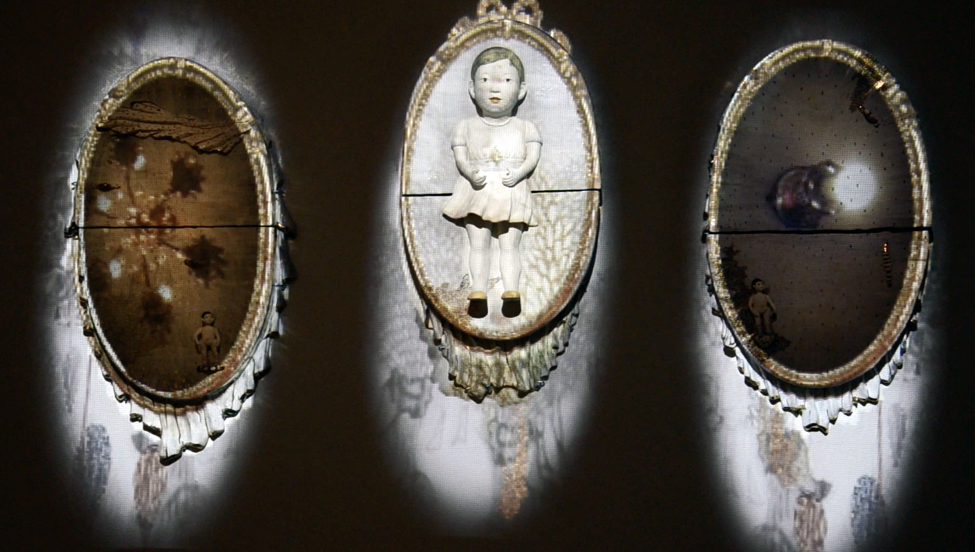 Balancing act: Modern artistry meets time-honored techniques
As a digital artist, Haran sees herself as a traveler in the art world, constantly seeking visual inspiration. Her journey through various art forms has significantly shaped her approach to art-making. Despite the shift toward technology, she maintains a strong connection to her work, rooted in her foundational art background of 25 years. "Even as I embrace digital tools, each stroke, shape, and texture I create is deeply influenced by the traditional art principles I've practiced for over two decades," Haran muses.
Haran's vision as an artist extends beyond creation; she sees herself as a guide, leading her audience through unique experiences crafted by the fusion of new technologies and time-honored techniques. "My art is a dialogue between the past and the present, a dance of old skills with new possibilities," she explains.
Her commitment to continuous exploration and innovation in her artistic journey positions Haran Kim as a modern artist who not only preserves traditional techniques but also pushes the boundaries with avant-garde technologies. "It's about honoring where we've come from while boldly stepping into the future," she adds.
From Seoul to Silicon: A printmaker's digital evolution
Haran Kim's artistic journey demonstrates her adaptability and creative vision. Reflecting on a pivotal moment in her career, she says, "The accordion book project was a revelation. It was my first foray into animation, and it completely captivated me. I realized then that my artistic expression could evolve into something far beyond traditional printmaking."
This initial venture into motion graphics and animation sparked a profound shift in her artistic direction. "That project was the bridge leading me from the tangible world of printmaking into the boundless possibilities of the digital realm," Haran explains. This discovery led her to further her education in digital art, marking her transition from traditional printmaking to digital realms.
Her current focus on immersive experience design represents a significant evolution in her artistic repertoire. Haran aims to immerse her audience in her art, stating, "Through my installations, I strive to create more than just visual appeal; I want to evoke a symphony of senses. My goal is to provide a multi-dimensional encounter that leaves a lasting impression." By evoking sensory experiences, Haran intends to offer the audience a comprehensive and engaging encounter within her installations.
Immersive artistry: Blending UX/UI and game design in digital experiences
Haran Kim's work in immersive experiences skillfully integrates elements of UX/UI and game design, focusing on creating user-friendly and engaging interfaces. "Good design is about more than just looks; it's about creating an intuitive, seamless experience for the user," Haran states. She emphasizes the importance of easy navigation and enjoyment in her creations, ensuring that her art is accessible and immersive.
Her creative process, deeply rooted in sensory experiences and the revival of childhood memories, breathes life into her digital worlds. "Each project is a journey back to those moments of wonder from my childhood, reimagined and brought to life through technology," she reflects. In enhancing her art's narrative depth, Haran delves into story elements and world-building, especially in the backstories of her virtual creatures and environments. "I love creating worlds that have their own history, characters, and mysteries, inviting the audience to explore and discover," she explains.
Her commitment to innovation and exploration drives her work, aiming to make a lasting impact on her audience.
Shaping the future: Visions for mixed reality and digital artistry
Haran Kim aims to make a significant impact in mixed reality and digital art, focusing on creating ethically responsible and deeply engaging VR/AR experiences. "My goal is to use VR and AR not just as tools for escapism, but as platforms for empathy, education, and enlightenment," Haran asserts. She is committed to producing content that respects human rights and avoids promoting violence or explicit material.
Understanding the influential power of VR/AR experiences, Haran is dedicated to making a positive contribution to the community and industry. "I see mixed reality as a canvas for the new age, a way to blend art, storytelling, and technology to create unforgettable experiences," she envisions.
Her aim is to craft unique, impactful experiences that not only push technological boundaries but also resonate emotionally with her audience, forging new paths in the realm of digital artistry.