Today, background removal has become so common that there are dozens of image background removers available in the market. While the majority of these tools claim to remove background precisely, their end results convey a completely different story. But, the good news is that there are a few background removers that deliver what they promise.
FocoClipping is one such online image background remover that you can use to remove background from different types of pictures. In this article, I have compiled a complete review of FocoClipping background remover to help designers identify its features and decide if it's the right tool for their designing requirements or not.
What is FocoClipping?
FocoClipping is a feature-packed image background remover that works online. The tool is available for free and can be used to process up to 30 images simultaneously. Unlike several offline photo editing applications, FocoClipping uses a dedicated Smart AI algorithm to automatically detect and erase the background.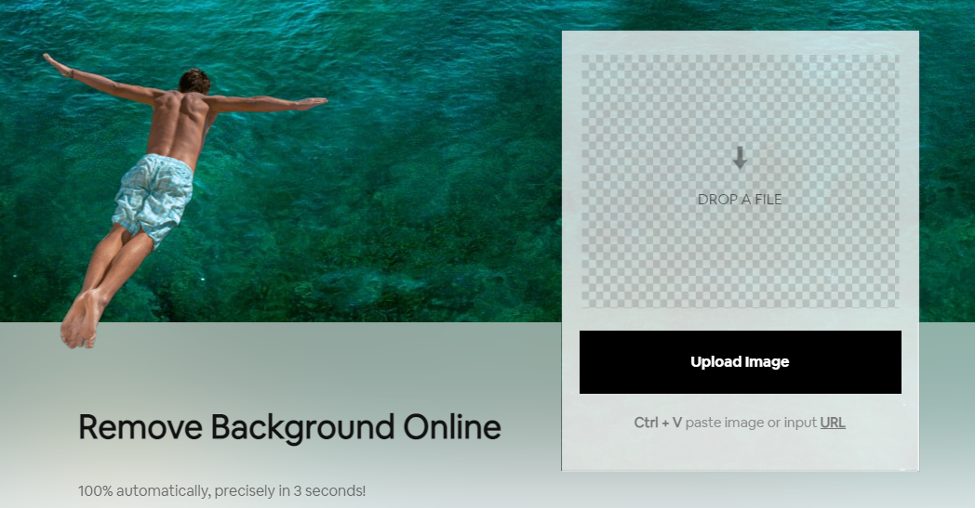 The algorithm is so powerful that it precisely marks the edges and erases the background without hampering any quality of the foreground whatsoever. So, even if your picture has too many subjects in the foreground, FocoClipping will remove the background with high precision and won't damage any important details whatsoever.
The image background remover comes in two different modes, i.e., "Smart Remove" and "Manual Remove". The former is the default mode of FocoClipping where the tool utilizes its Smart AI feature to detect and remove the background on its own. However, if you are working on relatively complex images, you can easily switch to the "Manual Remove" and mark the background manually. In this situation, the AI will take a backseat and you'll have complete control over the edge detection.
Features of FocoClipping
So, here are some of the features of FocoClipping that make it a reliable image background remover for designers as well as regular users.
1. Bulk Removal
With FocoClipping, you can now process multiple images at the same time. The brand new bulk removal feature allows users to process up to 30 images simultaneously and remove their background with one click. The cherry on top is that you can even download these processed images in dedicated batches and complete the entire process more rapidly.
2. Editing Panel
Unlike many image background removers, FocoClipping comes with a full-fledged editing panel where you can manipulate different elements of the image. So, once you have removed the background from the image, you can use different tools of the editing panel to enhance the overall quality of the image.
3. Change Background
In addition to removing the background, you can also use FocoClipping to add a custom background to the image. FocoClipping has dozens of built-in custom background templates that you can integrate into your picture with a single click. Apart from this, you can also add custom backgrounds by uploading a dedicated picture.
4. Completely Free
This is one of the key features that make FocoClipping the best image background remover in the market. The tool is available free of cost, which means you can process as many images as you want without burning a hole in your wallet. So, it doesn't matter if you are a student or a beginner designer, you'll be able to create transparent images easily.
How to Remove Image Background Using FocoClipping
Now that you are well familiar with the key features of FocoClipping, let's walk you through the step-by-step process of using it to erase image background.
Step 1 – On your web browser, go to focolipping.com and click the "Upload Image" button to get started. Once the file explorer window opens on your screen, select the image whose background you want to remove. Alternatively, you can also upload an image by pasting its URL.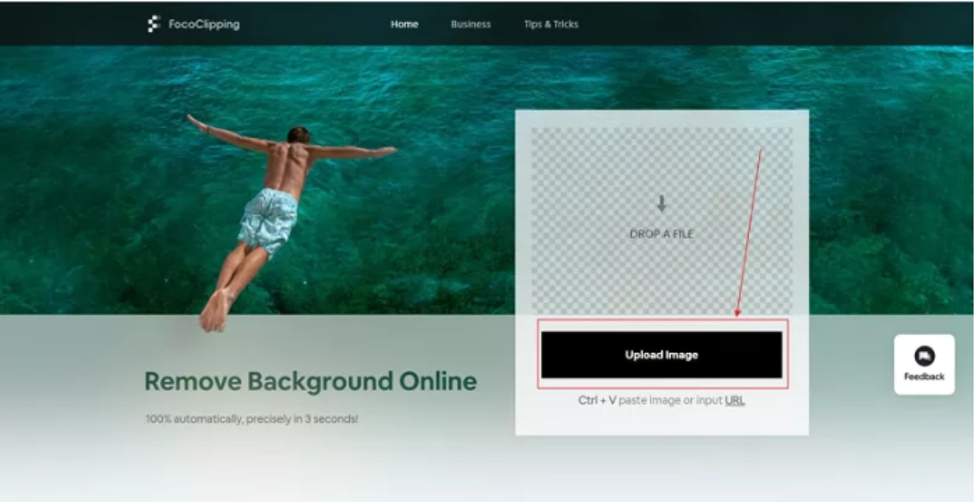 Step 2 – Once the image gets uploaded, FocoClipping will automatically start removing the background. This will only take a few seconds to complete and meanwhile, you can select the image type to achieve better results.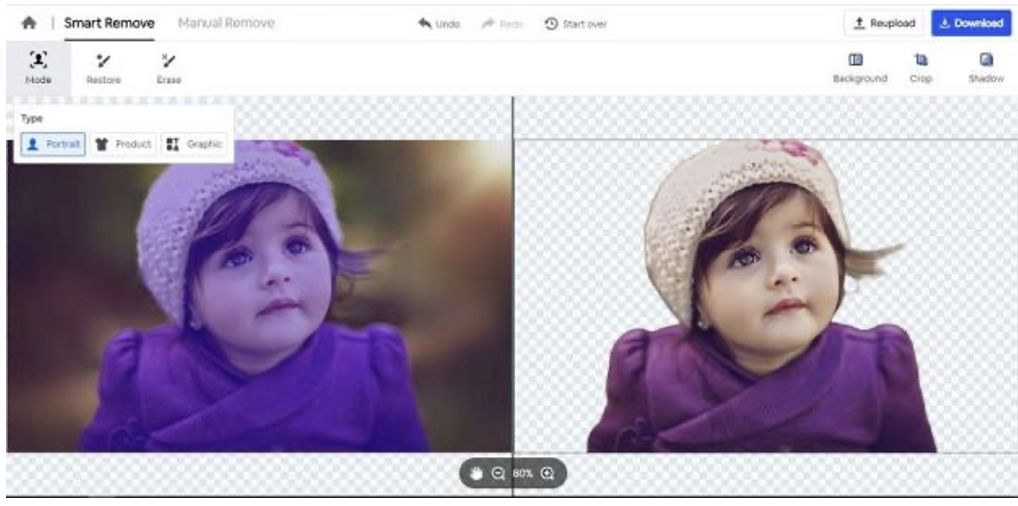 Step 3 – After FocoClipping has processed the image, you'll see its transparent version on the right side of the screen. At this point, click "Download" at the top-right corner to save the image on your computer.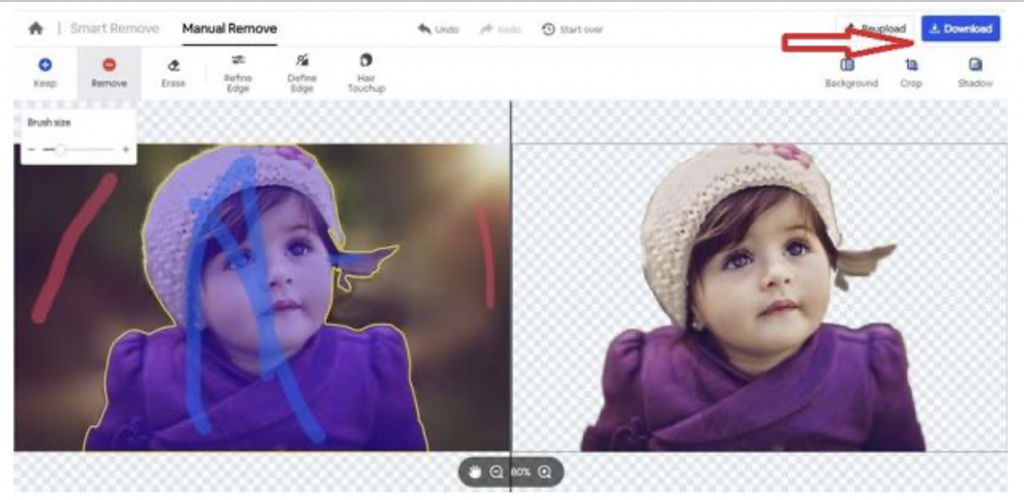 That's it; the image will be downloaded on your system and you'll have a transparent image that you can use anywhere you want.
Conclusion
FocoClipping is one of the most useful image background removers that you can use to create transparent images. The tool comes with a wide variety of features, be it AI support, bulk processing, or even the editing panel that make FocoClipping the most reliable background remover right now. So, go to the official FocoClipping website on your system and start removing background from images right away.