Putting a false location in Pokémon Go is possible, although it is not recommended. Through an application that can provide fake GPS location we can make our mobile believe that it is anywhere on the planet, which will help us to get a good number of pokémons in a very short time.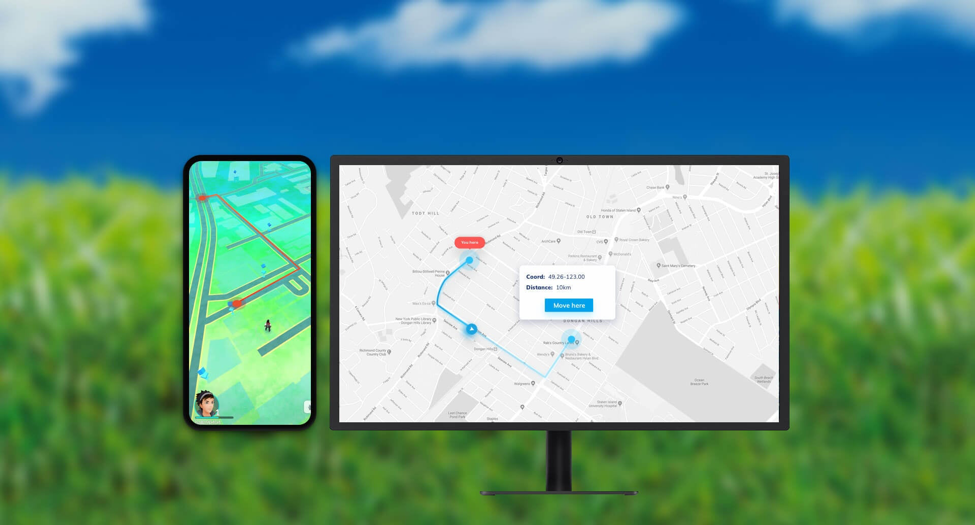 What happens if I fake my location in Pokémon Go?

The objective of Pokémon Go is that we have fun walking around the city and visiting new places to find the pokémon. It is therefore about that we move and interact with the environment. Precisely for this reason Niantic have been hard on the "lazy" and if it is detected that someone is using tricks to falsely change the location, the account could be banned, even permanently.

For all the above, we do not recommend putting a false location in Pokémon Go, although the trick that we are going to explain can be very helpful in other types of games in which there is no risk of banning the account. This is a case where location faking, in this case GPS location, helps. There are also other cases such as bypassing geographic restrictions imposed by online dating sites such as Tinder, or simply accessing sites that only accept connections from certain countries.
If you are an iPhone user, getting fake location on iPhone is not as easy as you can do on an Android device. For this reason, in this article we introduce Dr.Fone – Virtual Location, the best location changer for iOS devices.
With this tool, you can do the following:

– You can do GPS spoof iPhone. You can teleport your iPhone GPS to any location in the world. It only takes one click to teleport your location! Once you have changed your iOS GPS location, any location-based applications that you install will "think" that you are in that fake location. This function is very useful when you want to expand your search on Tinder. Suppose you are in DC and want to find lots of dates in NYC. You just need to teleport to NYC so you can reach your destination without paying more.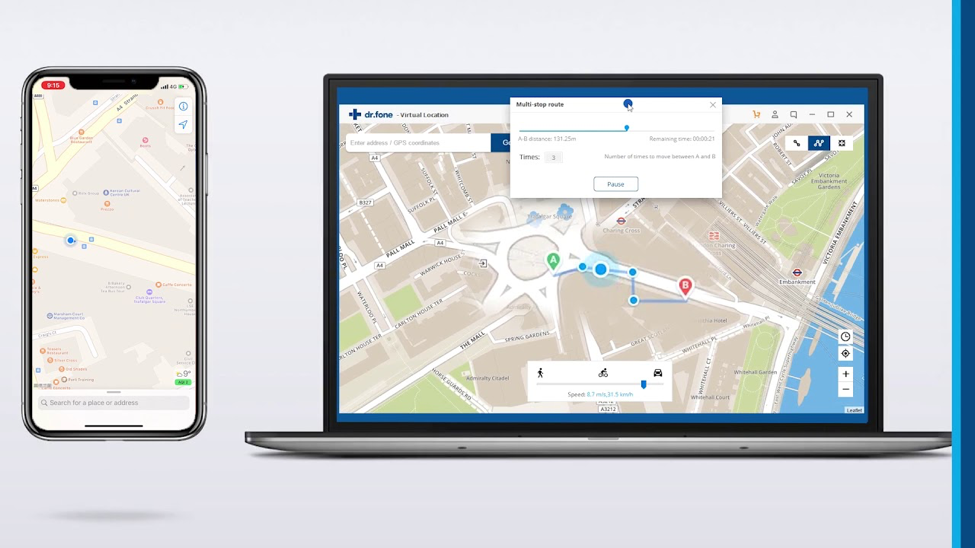 – You can create fake movement on the screen between two spots and more. This feature is very important when you play Pokemon GO and other AR games. With Dr.Fone – Virtual Location you can impress you are walking through the city looking for Pokemon even though you are relaxing in your comfortable bedroom. You can select several modes of movement; walking, cycling and driving.

– You can perform "location and movement spoofing" on up to five different devices. Most of these types of tools only accommodate one device, of course it is not practical if you are used to operating two or more devices.

– You can set automatic marching. This means that it allows the GPS spot to change automatically. Don't worry, you can change the fake GPS at any time.
With Dr.Fone – Virtual Location, faking location on iPhone is not something that is difficult to do. You don't need to have any IT knowledge to operate this tool. Just simple instructions and Bingo! You got your fake iOS GPS location!
–