When you think of athletics royalty, Eliud Kipchoge automatically comes to mind.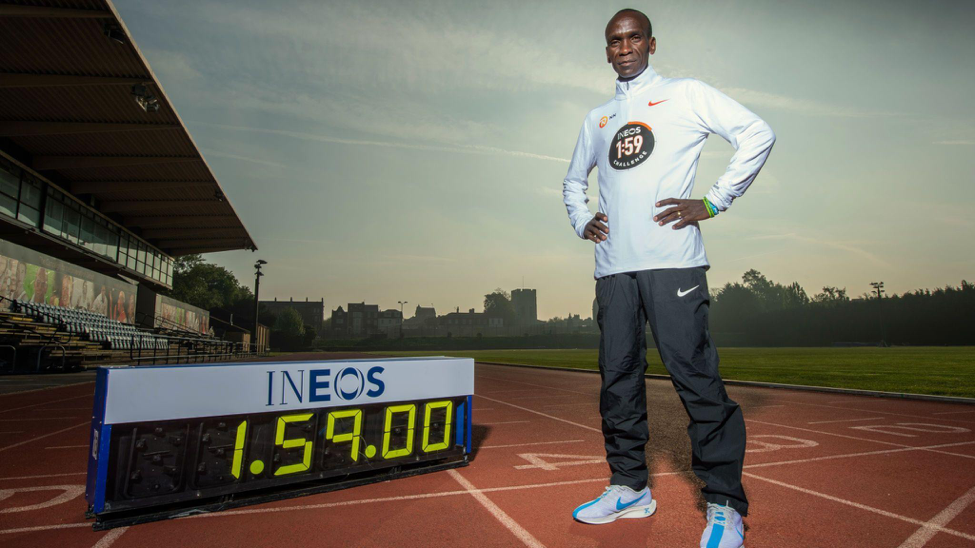 Eliud Kipchoge is the current world record holder for the men's marathon, with a time of 2:01:39, set during the Berlin Marathon in 2018.
He is the world's fastest marathon runner.
While the world record is an impressive endeavor, Kipchoge still went for another first when he undertook the 2019 Ineos challenge in Vienna, Austria.
The challenge was a special event specifically organized for him, where he aimed at breaking the 2-hour marathon barrier- by running a 42 Km marathon in just under 2 hours.
The event was a resounding success!
Not only did he break his marathon record, but he also smashed the 2-hour barrier by running the entire race in 1:59:40.
It is a feat that no human has ever achieved.
So, where did this astounding athlete come from?
Birth
Eliud was born on 5th November 1984 in Kapsisiywa village in Nandi County, Kenya.
As a boy, he would run 3.2 Km to school daily, and even though he never took competitive running seriously as a schoolboy, things changed when he graduated high school.
Upon graduating high school, Eliud met his coach Patrick Sang, and his athletic career took off in earnest in 2002.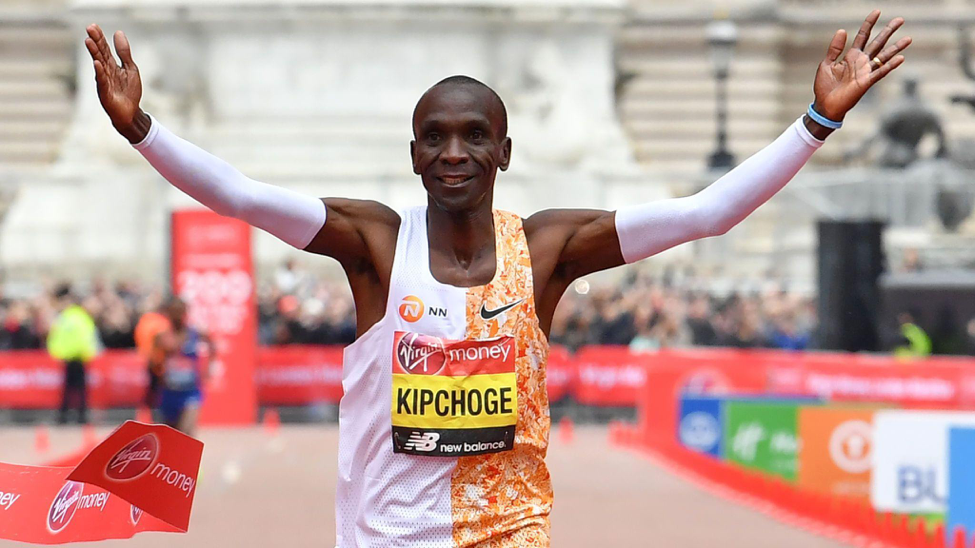 Hobbies
Eliud is a voracious reader and has even sponsored a library building in his hometown, to a tune of 1 million USD.
Aside from books, he also loves to travel, with wildlife excursions being a staple in his itinerary.
In August 2020, Eliud toured the Masai Mara National Reserve with his family. The trip served as a family vacation and his maiden visit to the Mara as a Kenya Tourism Board (KTB) brand ambassador.
As with everything else, Eliud took his ambassadorial role to heart and even did a morning jog in the Mara jungle, sharing roads with Kenya's fantastic wildlife.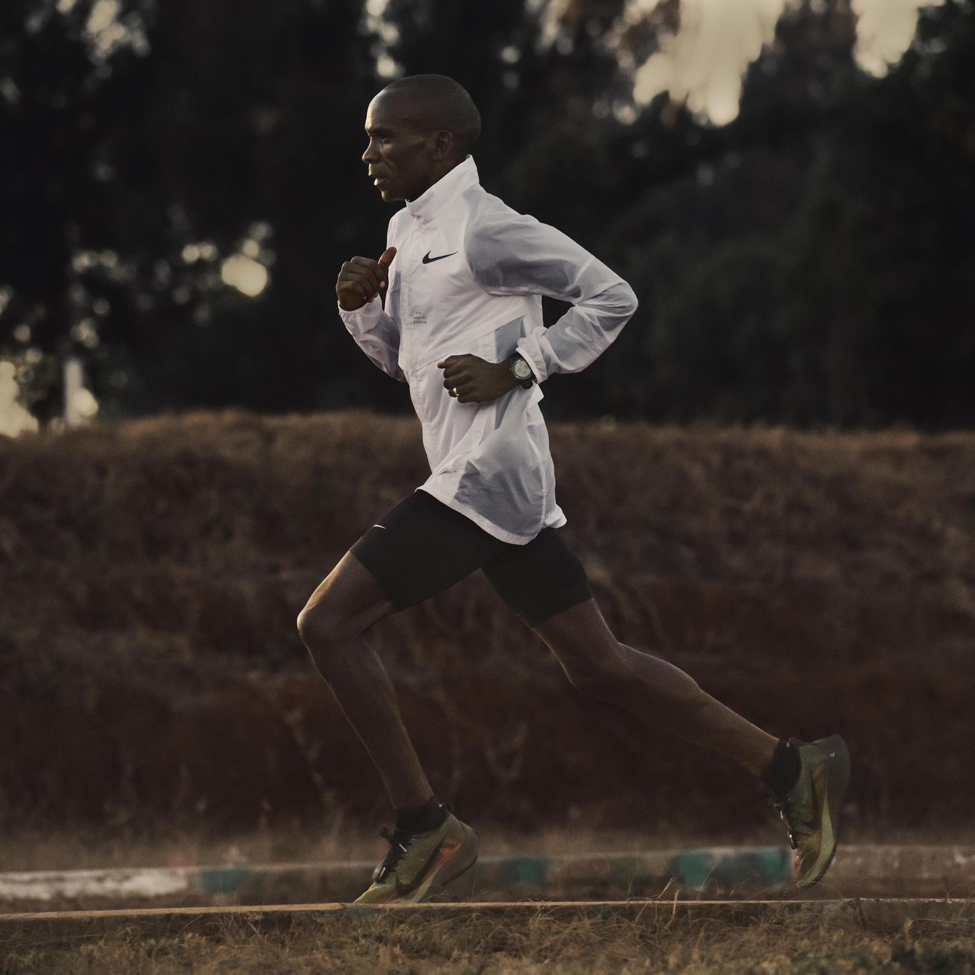 The country is renowned for its incredible wildlife safaris, with the Masai Mara Annual wildebeest migration being one of its star attractions.
Net Worth
Eliud's wealth consists primarily of earnings from his athletic endeavors and sponsorship deals with Nike.
Currently, his net worth is pegged at 3.14 million USD or 345 Million Kenya Shilling.
To get a rough idea of the ballpark figures he makes per race, check out the breakdown below, showing the winnings collected by winners in these respective races:
London marathon – 55,000 USD
Boston marathon- 150,000 USD
New York Marathon- 200,000 USD
Chicago marathon- 100,000 USD
Dubai marathon- 200,000 USD
Tokyo marathon- 80,000 USD
So far, Eliud has run a total of 12 marathons and won 10 of them. He has also participated in numerous world championships and Olympic games.
Aside from marathons, he secured podium finishes in several 5,000m races, which also contributed to his staggering net worth.
Aside from victories in the road and track races, Eliud also enjoys the following accolades:
United Nation's Kenya Person of the year – 2018
IAAF Male Athlete of the Year – 2018
2019 BBC Sports Personality
World Sport Star of the Year – 2019 and;
AIMS Best Marathon Runner Award, men category – 2015, 2016, 2017
Kenya Tourism Board brand ambassador- 2019
Personal Life
Eliud had a humble upbringing, having been raised by a single mother in the modest village of Kapsisiywa.
He is the youngest of four siblings.
As a youngster, few would have imagined that the little boy would grow up to be described as "the greatest marathoner of the modern era."
Presently, despite his fame and wealth, Eliud lives a modest life in Eldoret, Kenya.
He is married to Grace Sugut, and together they have three children.
Known for his immense hard work, discipline, and focus, Eliud begins his day at 5 am and trains alongside his team of runners.
Team effort is a critical ingredient to his winning formula. In his words, '100% of me is nothing compared to 1% of the team.'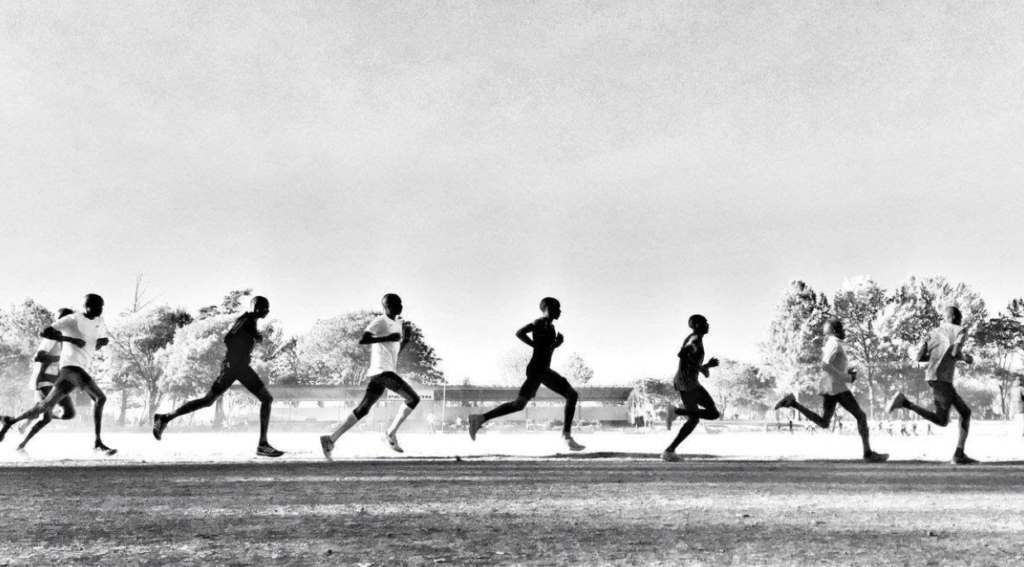 A typical day for the champion, therefore, consists of runs ranging between 10- 13 miles, with Thursdays always being slated for long runs.
As for diet, his meals are light on protein but heavy on fruits and vegetables. The primary source of carbohydrates for him is rice or ugali.
All the food is prepared using locally grown organic ingredients. His beverage of choice is tea, as opposed to protein shakes that most athletes seem to prefer.
Given the kind of focus and resilience with which Eliud approaches all his goals, his star can only shine brighter moving forward.
So, would you like to visit the land of this great legend? Here is a 3 days Kenya safari that takes you to Masai Mara Game reserve, the same park that Kipchoge toured.