In a world where content is king, few wear the crown as gracefully as filmmaker Xinhao Wang. With a career that challenges the norms and pushes the boundaries, Wang has created an indelible mark in the competitive world of film and entertainment.
The film industry today is in a state of constant evolution. The rise of digital platforms has democratized filmmaking, enabling more diverse voices to be heard. Yet, it remains a fiercely competitive realm where only the most skilled, dedicated, and creative thrive. It's a sphere that demands a blend of artistry, technical expertise, and unwavering commitment—a balance that Xinhao Wang has skillfully achieved.
Wang's career in filmmaking speaks volumes about his mastery and passion for the craft. Notably, he has directed and edited over twenty short films, documentaries, commercials, and music videos—a significant accomplishment that encapsulates his consistency and commitment. His work is not just prolific but also award-winning, earning recognition on both national and international platforms. From "Whenever the Wind Blows" to "Daughter of Ocean," each film is a testament to his storytelling prowess and technical skill.
His films have received an array of accolades. "Whenever the Wind Blows" (2021) won the Best Short Film at the New York International Film Award and Best Child Short at Indie Short Fest. "Ripples" (2020) bagged the Gold Award for Best LGBTQ Short at the Independent Shorts Awards 2020 and was a semi-finalist at jellyFEST 2021. "Nights of Cecelia" (2022) was honored as the Best Picture at the New Milan Gold Awards and made the Paris Official Selection in the Lift-Off Global Network. "Daughter of Ocean" (2021) was a multifaceted gem, winning at the London Indie Short Festival and the Sweden Film Awards, while also being a finalist at several international film festivals.
We had the chance to sit down with Xinhao Wang and delve deeper into his remarkable journey. During our interview, he shared insights into his adaptive approach to filmmaking, citing his ability to pivot between genres and mediums as a crucial factor in his success. His story, from his graduate study in film school to the hands-on experience he's gained over the years, reflects a trajectory of continuous learning and growth. Wang emphasized the importance of storytelling across all projects, a sentiment that reflects in each frame of his films. But perhaps most impressively, his work has become a playground for tackling challenging subjects, pushing creative limits, and perfecting the nuances that turn a film into an experience.
In a world teeming with storytellers, Xinhao Wang stands out as a filmmaker who not only knows how to tell a compelling story but also how to encapsulate the human experience in every shot. His track record is not just a list of projects but a vivid tapestry of creativity, commitment, and cinematic excellence.
Hi Xinhao. It's great to have you here. Over your career, you've been involved in a wide variety of projects, from short films to commercials. Tell us, how do you adapt your approach and mindset to suit such diverse genres and mediums?
I believe the foundational skills for tackling various projects are largely the same. I'm never concerned when venturing into different genres because, at their core, they all share the common element of storytelling. While I can't say for certain how skilled I am at it, I absolutely love the process. So, when I need to create a new type of video or explore a genre I'm unfamiliar with, my approach is to craft a compelling story. The rest—like figuring out how to make the audience connect with the product, characters, or the story itself—is secondary. If I encounter a project type that's new to me, I'm not daunted by the learning curve. For me, these are just new ways to tell stories.
Looking back at the evolution of the twenty-plus projects you've directed and edited, in what ways do you believe you've grown or changed as a filmmaker?
At the beginning, I simply wanted to tell a story. I didn't know how to convey it effectively, nor how to make people interested in watching it. However, after completing my graduate studies in film school and collaborating with friends, I gradually learned the "how" of storytelling. I came to understand the nuances that go into it—the shot design, colors and lighting, camera angles, production design, and locations—all of which impact your film in some way.
Through these experiences, I've also become familiar with the entire film production process. Although I realize there's still a lot to learn in this industry, I believe I've gained the skills to tell a story in a way that I like and want to present, despite the many practical elements that come into play. I knew I had become a filmmaker when someone genuinely appreciated my work and called it a film.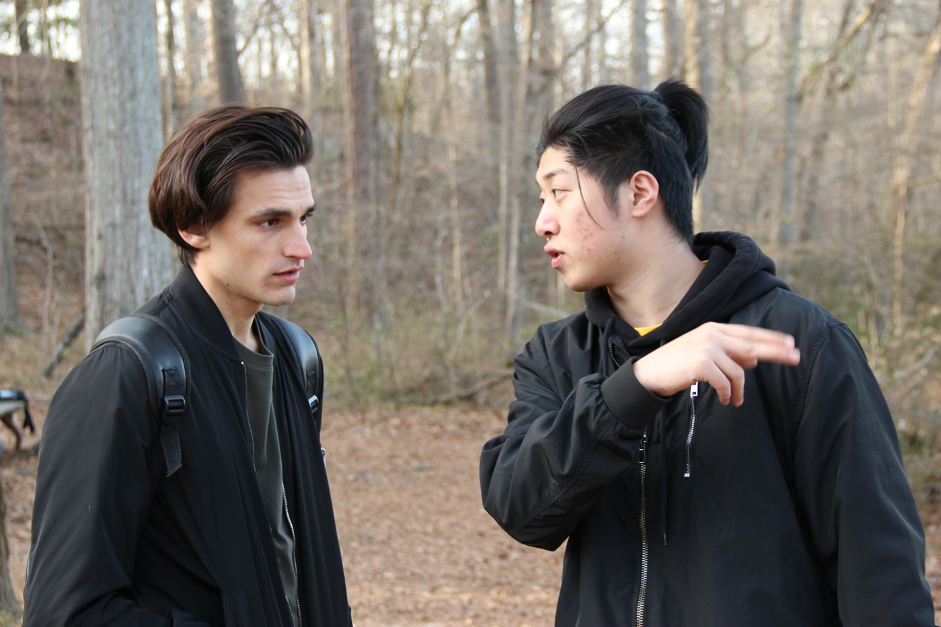 Out of the numerous projects you've helmed, which one holds a special place for you, and why? Can you share a memorable experience from its creation?
The short film "Ripples" holds a special place in my body of work. This distinction isn't just because I both directed and edited it, but also because the story's concept is based on a friend who passed away—someone who committed suicide years ago, leaving me and my friends without any understanding of why. During the production of this film, I made many new friends and we created countless memories. A few experiences stand out as particularly impactful for me.
One memorable moment involves a scene that delves into the childhood memories of two friends. The young actors portraying them were still kids at the time, and although we were shooting on a freezing winter morning, they wore only hoodies and jackets. Despite the cold, they sat on that bench until we wrapped the scene. They never complained about the temperature, nor did they shiver on camera. Their professionalism and resilience were astounding for such young actors.
Another touching experience came from my lead actor, Nick, who prepared a heartfelt letter for me after production concluded. I was deeply moved. I hadn't realized that my actor would invest so much emotionally into both me and the film, and that made it all the more meaningful. Moments like these make me believe in the magic of film, and they encapsulate what I find most beautiful about the craft.
Given the vast number of projects you've been part of, there must have been challenges along the way. Can you describe a particularly challenging project or situation and how you navigated it?
Accidents on set are commonplace, ranging from treasured moments to outright catastrophes. One incident that unquestionably falls into the latter category occurred when the Director of Photography (DP) abruptly left the crew in the middle of shooting. This was a jolt to the entire team, and it threatened to negate all our previous efforts. Despite the impossibility of altering the schedule or finding a new DP—given that locations were already booked—I faced a difficult decision with half the shooting days still remaining. Ultimately, I took on the role of DP myself.
Fortunately, I had some familiarity with camera operation and filming techniques. While I may not be an exceptional DP, I'm certainly competent. Normally, it's untenable for someone to juggle multiple roles within a film crew, but I managed to pull it off, although the scenes I shot may not have had the polish of the earlier
Directing and editing over twenty projects is a commendable feat. What would you say are the top three lessons or insights you've gained from handling such a volume of work?
The top three lessons I wish to emphasize are first, always maintain motivation and enthusiasm for both your story and your production. If you lack confidence in your narrative or aren't passionate about realizing it, you can't expect anyone else to be either. Your enthusiasm is contagious and essential for energizing your crew to complete the project.
Second, always have a "Plan B" and be prepared for any eventuality. Accidents will happen on set. While it's impossible to be overly prepared, don't become disheartened when things don't go as planned. View each setback as either a learning opportunity or a memorable experience.
Third, filmmaking is, at its core, a collaborative endeavor. Be attentive to the needs and mental states of everyone involved. Keep your emotions in check and consistently maintain a calm, polite demeanor. Learning how to communicate effectively with a diverse group of individuals will significantly facilitate the production process.
Maintaining a high level of quality across numerous projects can be taxing. How do you ensure that each project you work on meets or surpasses the standards you've set for yourself?
I always establish both the lowest and highest expectations for my work, setting clear boundaries between what I must accomplish and what I cannot afford to lose. This strategy is particularly useful during pre-production. Rather than idealizing the outcome, I always have a "Plan B" ready for unexpected incidents.
This approach enables me to remain calm and agile, shifting between plans as needed, which generally results in satisfactory outcomes for most of my projects. However, I do recognize that sometimes I need to be bolder and take risks; doing so could potentially lead to achieving more than I ever thought possible.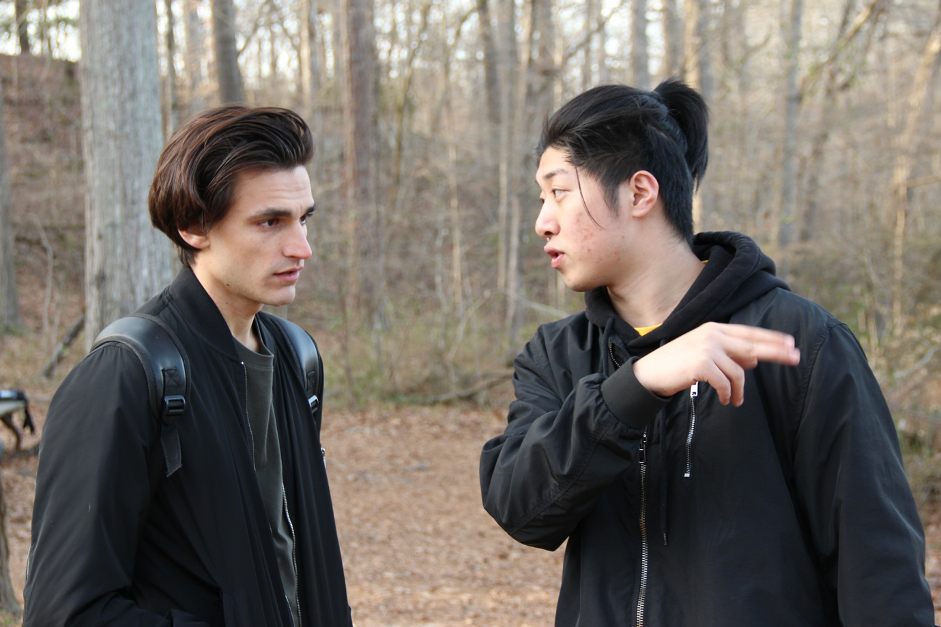 The film industry is all about collaboration. Over the multitude of projects you've been part of, have there been any key collaborators or mentors who've been instrumental in your journey? How did they influence your work?
I have had several mentors who have shaped my perspective on filmmaking. One such individual is my professor and friend, Orear. He exemplifies professionalism in every aspect of the film industry. His approach has taught me the value of maintaining a high level of professionalism—meaning fewer mistakes, fewer accidents, reduced equipment damage, and less time wasted. His behavior has also shaped how I treat my film projects and how I interact with both supporters and detractors, teaching me the importance of professional communication. This mindset transforms filmmaking from potential chaos into a form of art.
Another influential figure is my producer, Ruitong. She is highly dedicated to my projects and has provided invaluable assistance on many fronts. She has taught me the finer points of collaboration, which has not only improved my working relationships but also expanded my network of friends and collaborators in the industry.
Having already achieved so much, where do you see your trajectory heading? Are there specific types of projects or genres you're eager to explore more deeply in the future?
I've created numerous short films, and while I recognize that the quantity may not yet be sufficient, my aspirations are set on diving into feature films. My past experiences have convinced me that it's the challenges of feature filmmaking that truly elevate someone to the status of a professional in the industry.
As for genres, I'm particularly interested in exploring science fiction and surreal themes grounded in everyday, practical life. I feel it's time to think more ambitiously and embrace greater challenges to enter a new phase of my filmmaking career. The time for action is now. I have a wealth of ideas that I was once too cautious to develop into scripts and include in my pre-production plans. Moving forward, I intend to bring those ideas to life.