Every photographer's goal is to create a high-quality image. What if anything goes wrong and your most captivating images turn out to be blurry? It's a well-known flaw in photography. What is the best way to repair a blurry photo? Continue reading to discover how to make your pictures more clear.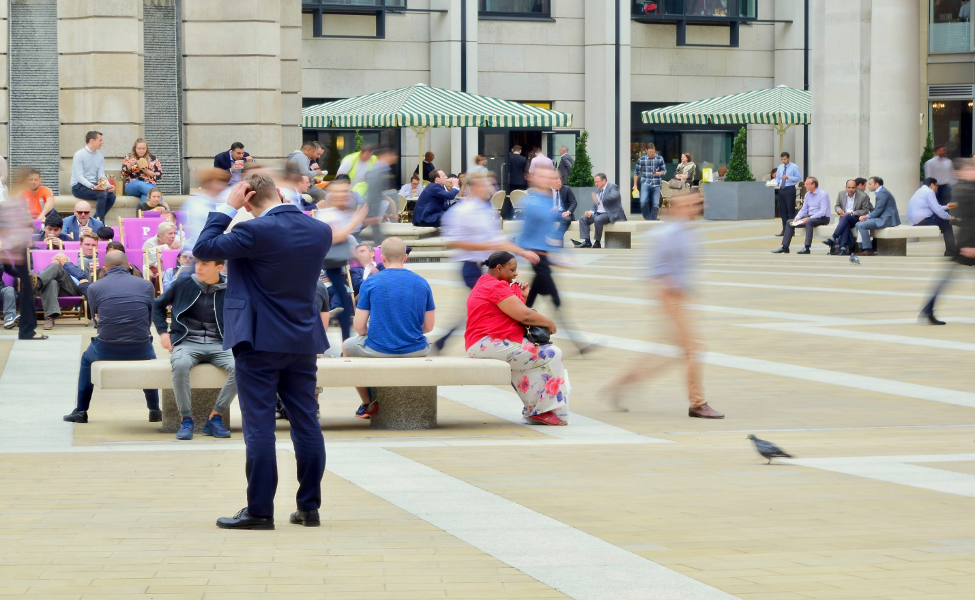 In fact, if a photo is blurred to the extent that it's impossible to distinguish details, you won't be able to fix it completely, and AI tools might not be able to repair but a photo repairing tool like Wondershare Repairit could help. Here, we'll show you how to use computer software and a professional tool to fix blurry pictures. Let's get started.
The Cause of Blurry Pictures:
It's never good to find out that one of your photos is blurry, especially if you like it. After you've handled your disappointment, it's vital to figure out why the image is blurry so you don't make the same mistake again. Let's look at the reasons to figure out what caused the blurry shot and then use a picture repair tool such as Wonder share Repairit to fix this photo.
Camera Movement:
If the blurring was caused by camera movement, you'll observe slight ghosting or double-image while looking at images at 100%. Because the blurring is caused by vibrations rather than continuous movement, this is especially true for images taken with a tripod.
Dirty Lens:
It is a truth that if your lens is dirty, your images will be blurry. Oily markings, moisture, and smudges might result in blurry images. To avoid this, keep your camera's lens clean at all times. A lens kit may be purchased to help you maintain and clean your lens on a regular basis.
Focus Deficit:
If you're using the manual focus option on your camera incorrectly, this might also be causing your camera to take blurry pictures. This is most common in point-and-shoot cameras, where the center of the picture is the desired focus. To resolve this issue, ensure that the camera is properly focused and that it is not moved once it has been focused.
Common Ways to Fix Blurry Pictures:
Sometimes people end up losing interesting pictures because they don't know how to edit blurry photos. Do you want to bring your blurred images back from the dead? Then you've come to the right place, because this comprehensive guide will teach you all you need to know about photo refining. So if you want to know how to fix blurry pictures then there are a few basic solutions to fix blurry photos, some of which are described below:
Photoshop:
One of the most common methods for repairing blurry photographs is to use Photoshop software. This application, which allows you to edit images at a high level, is undoubtedly familiar to all of you, but it is not for novice users; you must have prior knowledge to use it. You may also use the application to fix photographs that didn't come out as good as you had anticipated.
Use Paint.net to Fix Blurry Photos on a PC:
Paint.net is software that is easily accessible to PC users. Paint.net is a free, easy-to-use program for making your photos less blurry. Paint.net, thankfully, has a number of tricks in its sleeve to help you overcome your photography flaws. The ability to sharpen a blurry or out-of-focus shot is one of them.
How to Fix Blurry Pictures with Repairit?
People often seek simple solutions to problems that need the least amount of human work. Below is the most straightforward process for repairing photos using Wondershare Repairit. Download and install the tool first, then use it whenever needed to repair photo.
Select the location:
When the tool is launched, you'll see a button 'Add File' on your screen. Click that option to load the local picture to repair from your Mac or Windows system.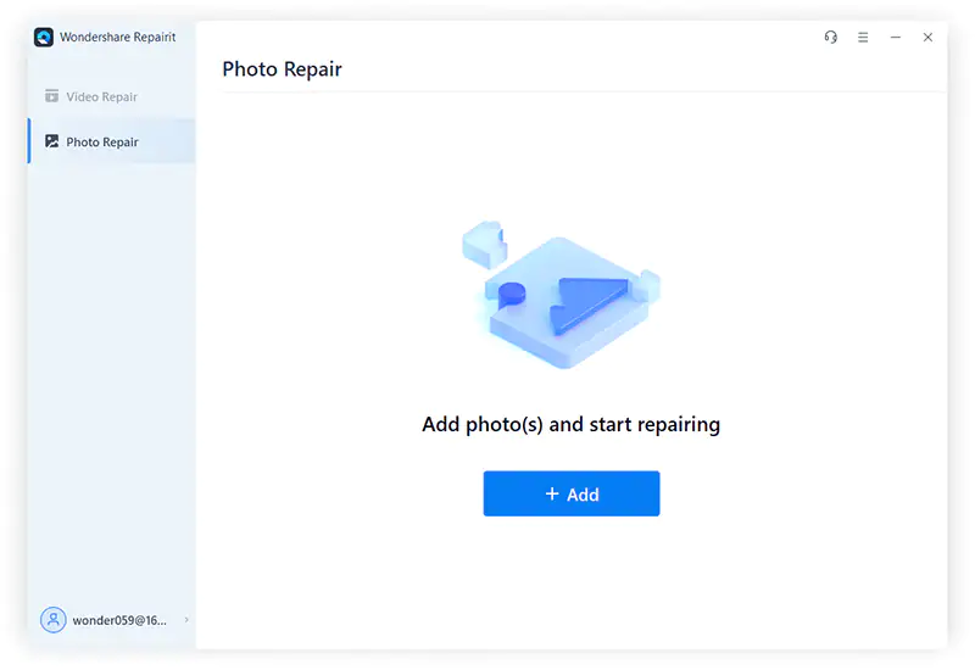 Processing:
Click the 'Fix' button after selecting and loading the photos into the tool you want to repair. This button will begin the repair process. It might take a few moments.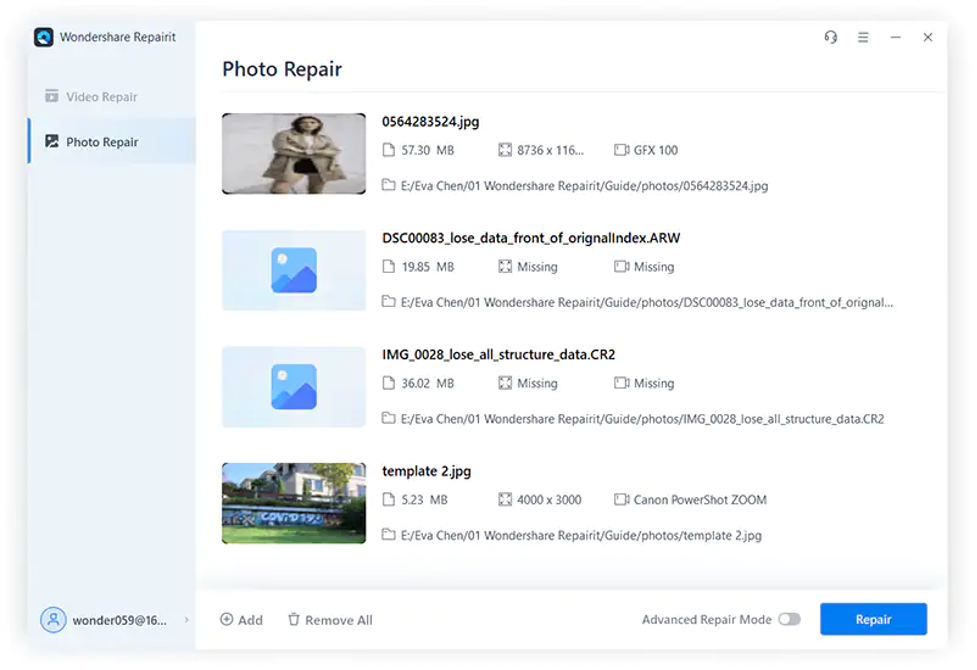 Repair and Save:
After the repair procedure is completed, a list of repaired items will be shown on the screen. You may now inspect the results and mark the ones you wish to repair. When select your picture, click 'Save Repaired files,' the program will save your files to the location you specify.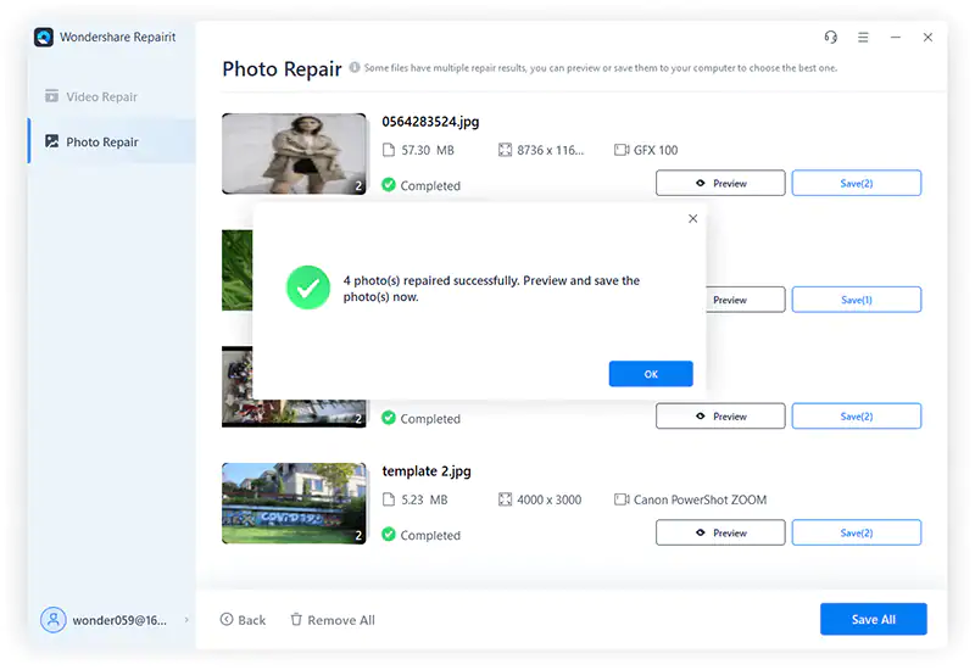 Why choose Repairit to Repair Photo?
Repairit Photo Repair is recommended since several notable features make it an ideal pick. This Photo Repair utility can fix corrupt, broken, or damaged photographs. You can save the corrected photos anywhere on the system.
Repairit's features:
A few of Repairit's features are:
Photo Repair in Any Format:
JPEG, JPG, CR3, CR2, NEF, NRW, RAF, DNG, ARW, and GPR images may be repaired using Repairit. Repairit is capable of resolving all types of image corruption issues.
It can repair photos from Any Device:
Repairit video repair tool can fix damaged and corrupted photos on Mac and Windows computers, phones, USB flash drives, SD cards, memory sticks, and digital cameras.
Grey Areas:
Although a portion of the photo cannot be shown, the shot's data structure remains intact. Repairit picture restoration can assist in restoring the lost contents of a photo to its original state as quickly as possible.
Limitations of Repairit:
There aren't many negatives to the Wondershare Repairit picture Repair tool, but there are some limitations:
When fixing many files simultaneously, you can't stop an individual file from being repaired.
Due to its professional repairing, it may take some time.
Final Words
In summary if you are seeking how to fix blurry pictures, Wondershare Repairit is a simple-to-use picture repair as well as video repair tool that can fix blurry images and fixes any tiny or significant flaws that may have caused your media files to malfunction. Broken photos or damaged movies may be repaired with this program, regardless of what caused them, what device they were shot on, or what saved formats.